Alone in a 'bubble of sadness'
Save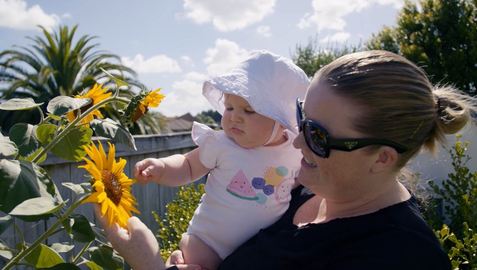 A charity providing free meals for families struggling to cope with newborn babies is benefitting from solar power.
Ani Stace felt like she was living in a "bubble of sadness".
Suffering from post-natal depression after the birth of her daughter - at the same time as being the main caregiver for her dying mother - life could hardly have been tougher.
"I felt quite isolated," she says. "It was like I was living in a bubble of sadness. My baby had reflux and would scream and scream; my mother was terminally ill and there were times I had to get up at 2am to go to her in Papatoetoe. It was a very intense time."
Ironically these events - which occurred four years ago - have ultimately been of benefit not just to Stace, but to dozens of other families in the east Auckland area. Stace became a volunteer with a charity called Bellyful, a group that delivers free meals to families struggling with newborn babies or who have a child or parent suffering from serious or terminal illness.
"Being able to help others has been a real saviour for me," says Stace who, with her husband and two daughters (four and eight months), lives in Beachlands. "It 100 per cent helped get me through my depression by giving me something to do and focus on. It has been a huge and positive thing in my life."
This is where leading energy company Vector and majority shareholder Entrust comes in.
The country's largest distributor of electricity and gas is also spearheading the transformation of the energy sector into a new future; part of its focus is solar energy and their collaboration with Tesla's revolutionary Powerwall batteries is now playing a key role in Stace's work.
She was the winner of Vectors Future of Energy competition where 130 deserving families and community organisations had solar panels installed for 10 years' use, as well as a Powerwall battery. Stace says the system, installed last winter, is trimming around $100 off her monthly power bill.
Watch here how Bellyful, a charity providing free meals for families with newborn babies is benefitting from solar power.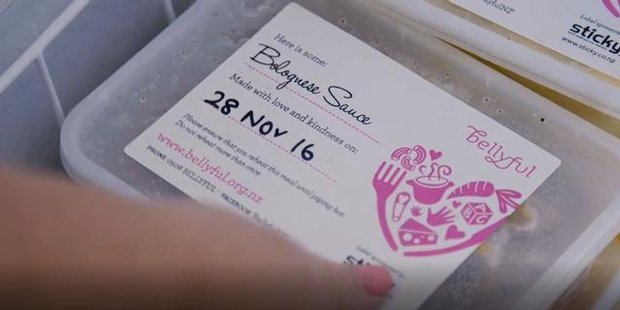 Stace, who helps run the east Auckland branch of Bellyful, has a deep freeze at her home stacked full of meals given to those in need. She entered the competition to save on her power bill - and in November had her lowest bill in six years; at $88 it was more than $100 less than normal.
Continued below.