New taxi rules 'put people at risk'
Save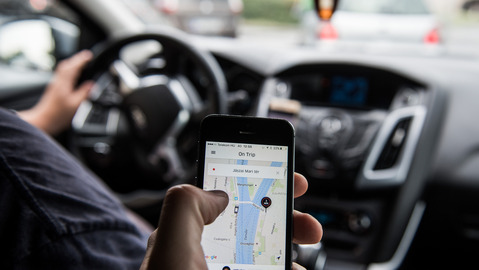 The government's proposed overhaul of the taxi consent process will put passengers and drivers at risk, says the country's largest taxi company.
The Land Transport Amendment Bill, which has passed through the Select Committee stage, will bring taxis, shuttles, private hire vehicles, and dial-a-driver services into a single category.
Transport Minister Simon Bridges argues the revised system will deliver benefits through increased competition and provide more flexibility to accommodate new technologies.
The changes do away with the area knowledge and English language requirements, which Bridges said were redundant thanks to GPS technology.
They also remove the requirement for taxis to have in-vehicle recording cameras, introduced in 2011 after two cabbies were murdered in little more than a year.
Bridges told TVNZ this was because new technology identified the driver and the passenger before anyone got into the vehicle.
"The reason being very clear because they have got other ways of making passengers safe such as the app that tracks who the driver is," he said.
But Blue Bubble Taxis chief executive Bob Wilkinson said this was not true.
"All it shows is that the two phones know each other but who's holding those phones is out of our control. We have seen drivers who are registered with a company ... not being who actually turns up.
"You've also got instances where, for example, parents have given their accounts for their children to use," Wilkinson said. "We don't believe, from our experience, that's good enough to protect either the passenger or the driver."
As far as the removal of the local knowledge tests, Wilkinson said there was no substitute for knowing your beat.
Continued below.