No laughing, this is New Zealand TV
Save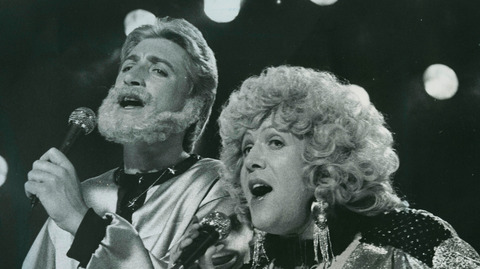 Many New Zealanders like to take the Mickey out of celebrities and lampoon politicians' pomposity.
It seems a bit grand to call this brand of Kiwi humour "satire". Put more crudely, producers and writers I approached say New Zealanders like comedy that takes the piss.
Nowadays, there is plenty of potential material. New Zealand politics is in a state of ferment over water, poverty and pollution, and MMP machinations offer lots of scope. Yet free-to-air television has largely abandoned the political comedy genre.
Once, shows like A Week of It, McPhail and Gadsby, Spin Doctors and the Gibson Group comedies Public Eye, Facelift and Skitz rated extraordinarily well. Now, five months out from the election, networks have no plans for a specific comedy tilt at politics.
Meanwhile, the media's great and good have been mourning the death of John Clarke, arguably the best satirist in this part of the world. Maybe we should be mourning the death of TV satire instead.
Andrew Shaw is general manager of commissioning and production at TVNZ. There was a time when political satire was the dominant form of comedy on NZ screens, he says, but it fell away.
"It is fair to say that our democracy might be healthier and more interesting to the public at large with more political satire shown on air and online," he says. "TVNZ would welcome innovative ideas from the creative sector." Yet some programme makers are sceptical, saying TV networks are nervous about the risks in backing comedy.
TV3 has kept its hand in with Seven Days and the brief satirical segment on The Nation featuring Paul Ego and Jeremy Corbett.
One producer, who would not be named, says TVNZ in particular "lacks courage" to challenge authority with political satire. Others say is more about fear of the commercial risk associated with comedy, rather than TVNZ worrying about offending political masters.
Dave Armstrong is a comedy writer who wrote on many of those Gibson Group shows as well as Spin Doctors.
He says lack of interest over several years has stopped innovation.
"Of course we need something new and younger," says Armstrong. "I can't think of a situation where they have really tried to develop satire about New Zealand's cultural values.
"You have to have balls, and I don't mean males," he says. "Some female producers have balls as well."
Satire is also seen as something liked by the 50-something audience, I believe, which is not keenly sought after by the networks.
Continued below.