"This is like 30s Germany": Actor
Save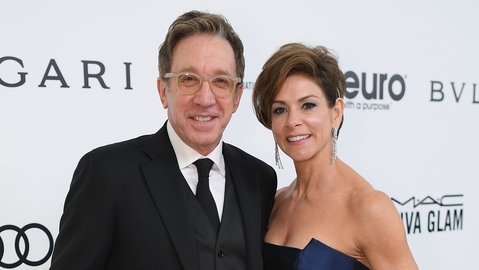 Hollywood has been accused of letting its old McCarthyism shame creep back into the 21st century: driving conservatives into hiding and professional exile, like it once blacklisted communists.
Granted, that analogy goes too far for some. But for others, not far enough.
"You gotta be real careful around here," actor Tim Allen said on Jimmy Kimmel Live, after stuttering through a confession that he attended President Donald Trump's inauguration. "You get beat up if you don't believe what everybody else believes. This is like 30s Germany."
Allen, who plays a vocal conservative on his sitcom, Last Man Standing, has been one of few in Hollywood to speak openly about his right-leaning views.
Another 2500 of his colleagues feel so stigmatised that they have joined a clandestine support group, according to a Los Angeles Times article profiling retribution and secrecy forced upon "the vast majority of conservatives who work in entertainment".
"In 30 years of show business, I've never seen it like this," an unnamed actor told the outlet. "If you are even lukewarm to Republicans, you are excommunicated from the church of tolerance." Since it premiered several years ago, Allen's show has been hailed as a rare foil to Hollywood politics.
"Finally, we have a hero who hunts, fishes, watches sports, and occasionally drives a tank," the Imaginative Conservative wrote.
But Allen himself has complained of network censorship when his protagonist, an alpha-male family man, tries to go after liberal icons.
Continued below.