Worst act in Survivor's history: The aftermath
Save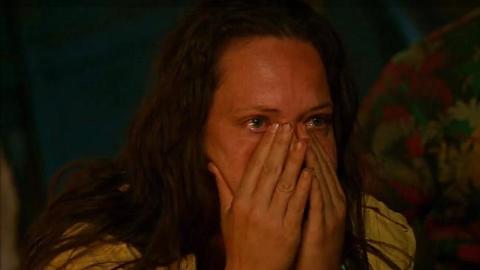 The sun rises across the volcanic archipelago islands of Mamanuca in Fiji; and despite its idyllic views, there's a sombre mood in the air.
All is not well at Nuku camp, just hours after Jeff Varner outed fellow competitor Zeke Smith as transgender at last night's tribal council in a desperate attempt to remain in the game.
In the episode that aired last week, Survivor host Jeff Probst dramatically evicted one of this season's contestants after what many viewers called the most horrifying moment in the history of the show.
Global reaction was so shocked by the move that Varner, 50, was sacked by his employer in North Carolina, with the company saying it was because he was "in the middle of a news story that we don't want anything to do with."
"If metamorphosis is the word of the episode, I feel like I've seen such a metamorphosis of myself." - Zeke #SurvivorGameChangers pic.twitter.com/k2vrne40JB

— SURVIVOR (@survivorcbs) April 13, 2017
A special message from @zekerchief to Survivor fans. #SurvivorGameChangers pic.twitter.com/08URcMXcn9

— SURVIVOR (@survivorcbs) April 13, 2017
Since, the show has been praised for its handling of the sensitive issue, who worked with organisation GLAAD in figuring out the best way to handle the topic on the show.
"From (Zeke's) first season through the current edition, we have always been guided by the principle that this is his story to tell, and it remains so," a CBS statement read.
CBS praised how host "Jeff Probst and the producers handled a very sensitive situation and marvel at the grace Zeke exhibited under extraordinary circumstances. We also have respect for how Jeff Varner has expressed remorse for his mistake."
But in this follow-up episode, for the surviving tribe members, the dramatic events of the prior night are still fixated on their minds.
"Last night, every last one of you forgave Varner and I don't forgive that guy yet," Sarah Lacina points her finger at fellow tribesmate Tai Trang.
"I wanted to give Varner a little comfort, just compassionate, that's just who I am," Tai replies sheepishly.
"He took so much away from Zeke, I'm a little emotional about it," he begins to cry.
Sarah, a police officer best remembered for being blindsided in her former Survivor series, was one of the most compelling voices during tribal council, her comments described by the Hollywood Reporter as "illuminating and important".
"I'm from the Midwest," the Cedar Rapids, Ohio, resident said through tears.
"I come from a very conservative background, so it's not very diverse ... [and] the fact that I can love this guy so much, and it doesn't change anything for me, makes me realise that I've grown huge as a person."
"Of course we want to come away with the million dollars, but the metamorphosis I've made as a person that I didn't realise until this minute is invaluable. I'm sorry it came out that way but I'm glad that it did. I'm so glad I got to know you as Zeke and not what you were afraid of us knowing you as. I'll never look at you that way."
Honestly, it was enough to make you cry.
But this morning, with reflection in the air, Zeke is somewhat optimistic.
"I didn't want people to cry or yell. I was very touched by how everyone responded," he tells Sarah, Tai and the gang over the camp fire.
"One of the reasons I didn't tell people is I sort of wanted people to see me as myself. Often in my life, when I tell people I'm trans, that's what they're interested in, and everything else about me sort of becomes pushed by the wayside.
"But, you know, Survivor, it makes you tough, it makes you resilient, and it makes you adaptable. And I think I had all those qualities before, but they've certainly been strengthened and grown.
"And I think I was able to be a little more brave and a little bolder to help others, and also to get over my own fears, and to get over my own, issues and complexes and insecurities with being transgender."
Continued below.