Close call for childcare centre after car flips
Save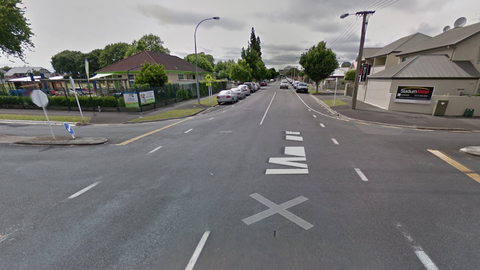 Staff at a Hamilton kindergarten situated on a busy intersection are worried a young child is going to get hurt, or even worse killed, after another near miss saw a car flip onto its roof.
Several Whitiora Kindergarten staff witnessed the crash which occurred after a car appeared to go through a stop sign at the intersection of Willoughby and Abbotsford Sts next to Waikato Stadium about 8.15am today, crashing into another vehicle.
One of the vehicles spun on impact before flipping, landing on its roof.
Staff and other witnesses ran to the aid of the sole male occupant.
Waikato police Senior Sergeant Robbie Hermann confirmed no one was injured in the crash.
Waikato Kindergarten Association chief executive Maree Stewart said staff concerns about the crash were heightened after noticing a child's shoe underneath the upside-down car.
"Staff from the kindergarten here rushed out to help and check but the first thing they saw was a child's shoe under the car and thought there was a child trapped ... but the guy inside said no, he was the only one inside."
She was at the kindy this morning checking on how staff were doing after the incident.
She said although the street has been classified with a 40km/h maximum speed, it didn't slow commuters who seemed to use the streets as a shortcut to get to work.
Continued below.