Jennifer James: Unkind cuts to kindy
Save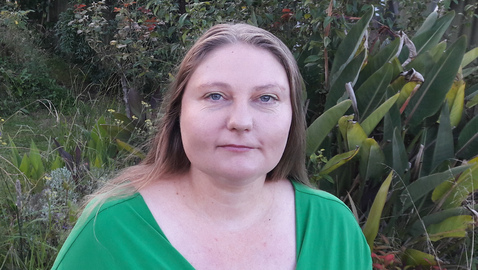 I was a "Kindy Kid" and I remember my kindy days with great affection.
I went to kindy in a big old brick building that was probably a bit dilapidated, the teachers and the association were no doubt trying to find money to fix it, but I was blissfully unaware.
I remember a teacher called Pat who smelt of patchouli (it was the 70's after all), taking the guinea pig home for the holidays and the vast collection of dress ups. I also remember that sometimes the teachers opened up the enormous iron gates and let us out (freedom!) to run down the hill and play on the swings and slides in the park.
Looking back I now realise that the teachers did that because we had no play equipment (a sand pit and an outdoor area, but no swings and slides).
How has kindy survived as long as it has? I think the answer lies in its core values: for kids not for profit, quality, do more on less and provide passionate, committed and professional teachers for all children. It is this passion which has kept the free kindy train chugging along.
The problem with privatisation is it's a passion killer. The Ministry of Education has, effectively, washed their hands of the responsibility for public kindergartens.
They divulged all the power and responsibility to the Kindergarten Associations, but not all the money. John Key said 80 per cent qualified teachers is "good enough" (therefore lowering the funding to associations from 100 per cent down to 80 per cent) but, Mr Key, where has "good enough" lead us to? It has lead kindergarten associations across the whole country to pass the funding squeeze on to individual kindys, many of whom are now facing teacher job cuts, teacher hour reductions, disestablishment of support workers, the death of sessional kindy, fee plan suggestions, opening up private, profit driven centres under the kindergarten name.
Associations, rightly, remain committed to keeping their kindys running with 100 per cent qualified teachers; but this of course means a deficit of 14 per cent has to be made up for from somewhere.
My problem with this is that free kindergartens are not a business, they are a charitable trust and not for profit needs to be the core premise.
By the time the financial wizards and the HR consultants have finished their contracts with the kindergarten associations they will have fixed the problem of the missing 14 per cent and created a surplus on top of that.
There will be a lot of self congratulatory pats on the back and probably some promotions for association managers and team members for "getting the finances in a very healthy state". In terms of money it will be a sticking plaster: covering up the problem until another time in the future when the natural ebb and flow of government policy brings more funding issues to the fore again.
Continued below.