World accolade for Bay filmmaker
Save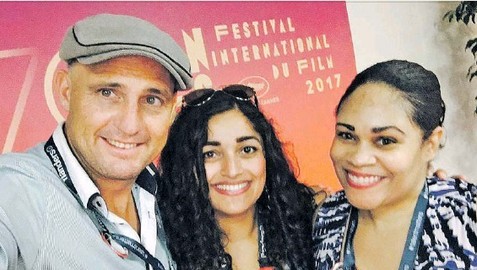 A Hawke's Bay film maker's documentary will be played during the Cannes Film Festival after receiving a world peace award.
William Watson's film, Haka and Guitars, was chosen as Best World Peace Documentary as part of the New Generation in Action's (a United Nations supported NGO) Artisan Festival International World Peace Initiative which will be screened on Sunday during the Cannes Film Festival.
The documentary is centred around the bloody 10-year civil war in Bougainville in which a New Zealand peacekeeping mission led by Brigadier Roger Mortlock achieved peace through cultural understanding.
Watson said he was incredibly excited to be chosen for the award and to be able to play his documentary, which took 12 years to make with very little funding, during the biggest film festival in the world.
"Every director wants to be able to play their movie at Cannes.
"Being able to play mine at the Palais, the greatest cinema in the world is pretty exciting to me.
"I always knew the story was really powerful.
"I was a journalist in Wellington at the time Brigadier Mortlock announced the plan and everyone thought he was insane, including me.
"I was proved wrong, what they did create was a lasting peace."
In place of guns the peacekeepers had guitars and in place of fighting they shared the haka with the Bougainvilleans, he said.
"This documentary shows how effectively a peaceful resolution can be achieved by using a culturally inclusive approach," he said.
"Instead of rifles they brought haka and guitars, culture instead of conflict and it worked.
"Whereas most peacekeeping operations traditionally fail, this one has been an enduring success."
The civil war was the largest conflict in Oceania since World War II with an estimated 20,000 casualties.
Continued below.