French mag to publish new Prophet cartoons
Save
Wednesday, 19 September 2012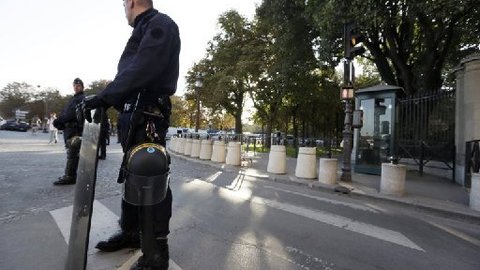 Fears that a wave of anger in the Islamic world could spread to Europe mounted as it emerged a French magazine was planning to publish cartoons caricaturing the Prophet Mohammed.
Satirical weekly Charlie Hebdo confirmed that its latest edition contains several cartoons featuring Mohammed that the publication's editor said would "shock those who will want to be shocked."
The magazine is due to hit the streets later today against a background of protests across the Islamic world over a crude US-made film that mocks Mohammed and portrays Muslims as gratuitously violent.
At least 30 people have died so far in demonstrations held in over 20 countries.
Charlie Hebdo is no stranger to controversy over its handling of the issues relating to Islam.
Last year it published an edition "guest-edited" by the Prophet Mohammed that it called Sharia Hebdo. The magazine's offices in Paris were subsequently fire-bombed in what was widely seen as a reaction by Islamists.
Charlie Hebdo's latest move was greeted with immediate calls from political and religious leaders for the media to act responsibly and avoid inflaming the current situation.
Prime Minister Jean-Marc Ayrault issued a statement expressing his "disapproval of all excesses."
The magazine's editor, originally a cartoonist who uses the name Charb, denied he was being deliberately provocative at a delicate time.
"The freedom of the press, is that a provocation?" he said. "I'm not asking strict Muslims to read Charlie Hebdo, just like I wouldn't go to a mosque to listen to speeches that go against everything I believe."
Continued below.

Dalil Boubakeur, the senior cleric at Paris's biggest mosque, appealed for France's Muslims to remain calm.
"It is with astonishment, sadness and concern that I have learned that this publication is risking increasing the current outrage across the Muslim world," he said.
"I would appeal to them not to pour oil on the fire."
And France's Muslim Council said it was "dismayed'' by a satirical weekly's decision to publish "insulting cartoons'' featuring the Prophet Mohammed.
The cartoons will appear in an edition of Charlie Hebdo that comes out on Wednesday, its editor confirmed earlier.
The Muslim Council, the main representative body for France's four-million strong Islamic community, said in a statement that it "vigorously condemns this new act of Islamophobia.''
It added: "We launch an urgent appeal to the Muslims of France to not react to this provocation.'
France is home to Western Europe's largest Islamic community, with at least four million Muslims in the country.
- AFP
Share this article