Dinosaur a feature at Hyde Park Village
Save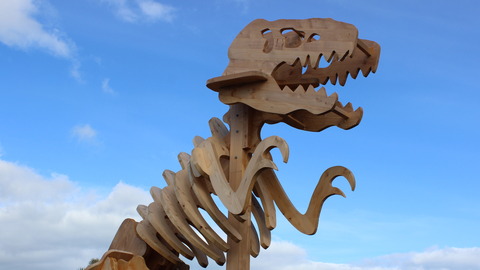 A large dinosaur has emerged at the Hyde Park Village in Te Horo.
The 4.7m high dinosaur, made out of wooden shapes, was created by qualified stair and joinery professional Andy Stuart.
"I've always wanted to make one."
And he noted the dinosaur was friendly.
"It eats sawdust for breakfast, lunch and dinner."
Hyde Park Village owner John Everiss was happy for the dinosaur to be positioned in the village.
"It's quite amazing," Mr Everiss said.
"A lot of work has gone into creating the dinosaur.
"People have been stopping here and taking photographs of it.
"Children are right into it."
Continued below.