Which style of yoga suits you best?
Save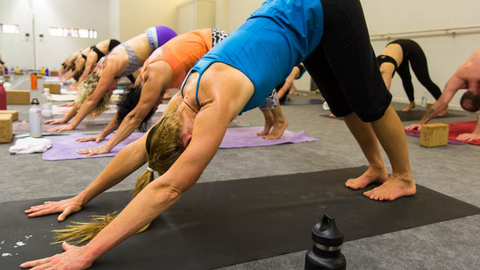 There's all sorts of styles of yoga on offer around NZ. Sus out which one suits you as fitness writer Rachel Grunwell shares six of the most popular.
By Rachel Grunwell
"You don't have to be a hippy, tree-loving vegan to do yoga," says Auckland yoga instructor Erin O'Hara.
"It's accessible to everyone and it can be used in everyday life - to bring peace and relieve stress".
Yoga/Pilates was ranked as having the 12th highest participation rate among various sport and recreation activities, according to an Active New Zealand survey in 2007/8. The survey is being updated this year. However, O'Hara and many others in the business believe yoga has continued to blossom: Yoga retreats, festivals and different styles of yoga classes are on offer and now cater increasingly to the mainstream.
Finding a style of yoga that suits you depends on what you want out of your practice i.e. to relax, increase flexibility, build strength or to brighten your spirit.
Here are six styles on offer around NZ
1. Foundation Yoga (also called Bikram) - at EastWest
What is it? It's 26 postures and two breathing exercises in a room that's 38-degrees. The traditional style class is 90-minutes, but there is a 60-minute option now too.
Other styles offered include Power, a Vinyasa style where students flow through different sequences in a lower 32-degrees, and Yin classes, that are full of deep, restful stretching in a slightly above normal room temperature. Instructor Bruce Simons sums up this "as just so healing, for whatever injuries you've got, mental or physical". Actually, he calls any yoga "psychologically gratifying. You feel better all around".
Pros: The heat sweats out toxins.
Cons: The heat, but you acclimatise, says Bruce.
Where: 26 Ponsonby Rd, Ponsonby, and 8 Alma St, New Market, eastwest.co.nz
How much: New students can pay $20 for three classes over 7-days. See other price options online.
2. Acro-yoga - at Urban Ashram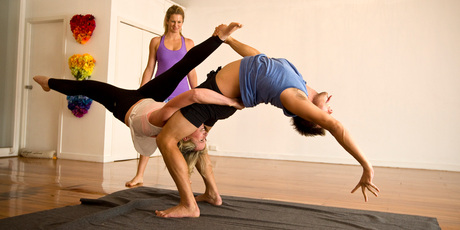 What is it? Yoga and acrobatics blended. One person balances and supports another in the air, practicing poses. Lululemon ambassador Nikki Ralston regularly brings in overseas instructors to her studio for workshops on this style of yoga.
Pros: This challenges experienced yogis, who can get a kick out of partner work. It's about strength work, power, performance, balance, trust and it's "playful".
Cons: There's lots of partner contact and so no time for shyness.
Where: The next workshops are with Claudine and Honza Lafond from Yoga Beyond, April 18-19 (bookings essential) 2/49 Brown St, Ponsonby, urbanashram.co.nz
How much? $65 per session, $160 for 3 sessions.
3. Restorative Yoga - with Karla Brodie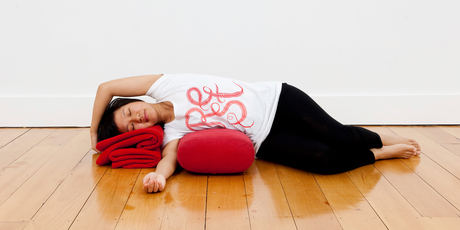 Continued below.