Tongariro bus crash survivor's promise
Save
Nursing a gash to his head and painful cracked ribs, 76-year-old Tom Hickey asked one of his Kiwi saviours who had paid them to come to his aid.
The Canadian widower was 10 days into a dream New Zealand holiday when the Moa Trek bus he was a passenger in plunged over a steep bank and landed on its side in a stream 10m below.
Fifteen people - a driver and 14 tourists from North America and the United Kingdom - were left with injuries ranging from minor to serious after the crash at the intersection of State Highways 47 and 48, near Chateau Tongariro, on January 15.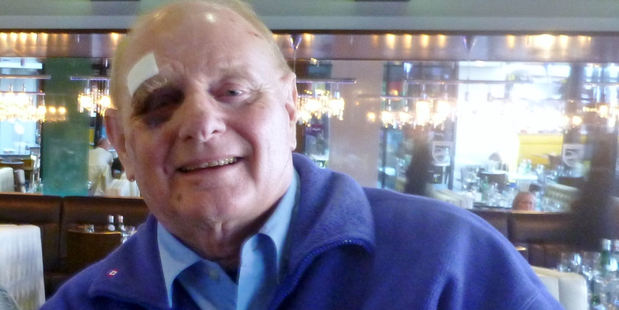 Hickey, who was among the walking wounded, was so impressed by the emergency response to their plight he asked one of the first responders how they were funded.
With those coming to the tourists' aid including donation-funded organisations such as St John Ambulance and Land Search and Rescue, along with the volunteer fire brigades and
rescue helicopters, he was told they were able to help thanks to generosity of others.
Hickey knows his travel insurance will be used to pay some of the cost of his care, but he wants to do something more.
He's making inquiries about how to donate $1000 to some of the organisations which helped.
"This is personal ... they took such good care of everybody, right from the beginning. Nobody was taking our names down or asking for credit cards."
On the morning of the crash Hickey, a retired lawyer, was sitting behind the bus driver when he heard a gasp.
He looked up from his iPad to see the bus heading towards a guard rail, which stood no chance against its weight.
As the bus tumbled down the slope he "just curled up".
Continued below.