'Why my brother shot up two police stations'
Save
WARNING: STRONG LANUAGE:
On August 10, 2015 Faraniko Pei blasted holes into the Highbury and Palmerston North Central police stations. He had decided to take matters into his own hands after watching his sister come close to death in her hospital bed.
Frustrated with the care she was receiving under the Midcentral District Health Board, Pei took a 12-gauge shotgun and fired two shots into the Highbury Police Station. He then drove to the central station, walked up to the public counter and fired two shots into a glass partition, just metres from a non-uniformed constable manning the front counter.
Pei then walked outside and fired two more shots into the outer glass doors. He was then pursued by police to Whanganui and back again. He was eventually arrested at his home.
At the beginning of the month, Pei was sentenced to five years and 10 months' imprisonment for his crimes. His sister Edna today speaks to media for the first time about her family's harrowing journey.
A LONG STRUGGLE
Enda Pei spent long stints in and out of hospital since the age of 5. Doctors put it down to severe asthma but, at the age of 11, she was finally diagnosed with bronchiectasis.
"It basically means there's a bunch of holes in your lungs and it breeds bacteria," she said. "My lungs at the time were similar to a 70-year-old's who had smoked all their life."
Every year around October Edna would be hospitalised for an infection and, by her early 20s, these infections became more regular.
"By my thirties it was normal for me to pack my bags and no one would see me for two weeks."
She said it was at this time Faraniko, who had just had his first child, became more interested in her condition.
"He began to ask, 'oh, why are you taking this, didn't they give you something else last week?'"
As the years went on and Edna was unable to drive herself to the hospital, she would ask Faraniko for a ride.
"He would ask me if I wanted him to come in and wait but everyone knows what A and E is like ... I had sheltered my family from a lot up to that time."
In 2015 Edna's health hit crisis point and she was admitted to the intensive care unit, three times in three months.
"I came in on the Thursday and woke up on the Wednesday ... this was the year everyone was like, 'Okay, this is getting serious'."
She remembers snippets of her ordeal and one constant was Faraniko at her side.
"When I woke it was Niko who was there telling me I'll be really weak, it'll be a while till I get moving. I actually woke up and thought, shit this is not good."
There were moments of vulnerability that Edna said she shared only with her brother.
"He had seen the low of the low of the care that I'd ever had previously. And he too had seen some really vulnerable moments that were out of character for me."
Edna said she struggled having to depend on others to fluff her pillow, wipe her tears or blow her nose.
"To see me like that, I didn't even know what I was crying for a lot of the time. I would cry to him, I would say, 'I'm scared, I'm really scared' ... I don't even know if I'm weeing, my catheter hurts so much, I don't know if I'm pissing the bed or what.
"I would say, 'Niko I shat the bed how many times today'. And I'd said to him that if I ever got to the point that I can't look after myself then I want someone to put me to sleep permanently."
Edna and Faraniko's conversations also touched on the public health system.
"I said to him this health system sucks, you have to fight for everything. I'd been into Winz for something leading up to this - anyone would think the money is coming straight out of their own pockets - and to be told by a someone behind the counter that, no, they won't pay for this but, then they don't give you any other options.
"Isn't it funny how an individual has the power to belittle you in such a way you think you have no other options?"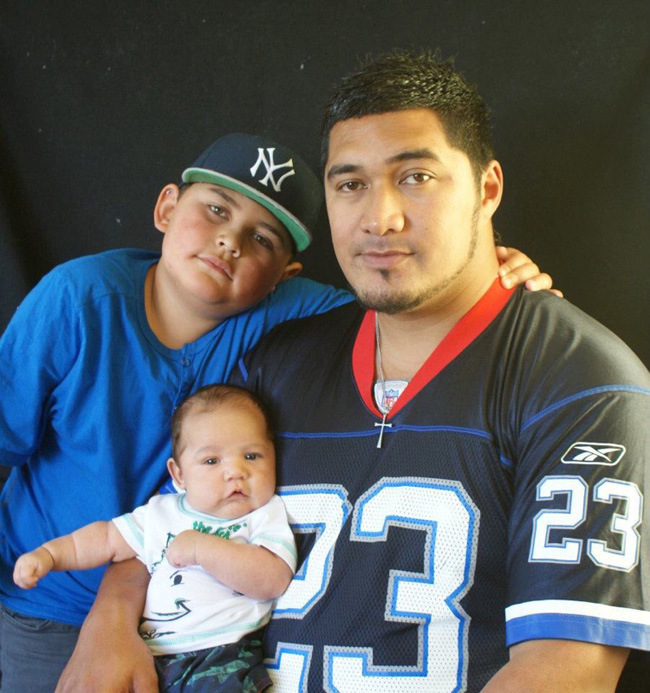 Continued below.