Ruakaka Dog Rescue hopes for flash fridge
Save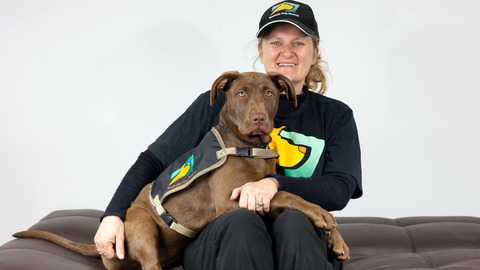 Ruakaka Dog Rescue could soon be keeping the dog tucker in a fridge decorated by one of New Zealand's top artists.
The group is one of only five charities short-listed from an initial 250 nationwide to go on to the public voting stage in the Freezell 4 Your Community campaign.
The prize is a Haier refrigerator artfully decorated by Dick Frizzell. The winning charity can either keep the prize for its own use or turn it into a fundraiser.
Public voting opened last Monday and closed on Sunday. The winner will be announced March 28.
Ruakaka Dog Rescue was started by Jackie Boyd and Sacha Berger in 2014 after concerns about the number of stray dogs in the township.
Before long there was a network of people as far as Auckland rescuing, fostering and adopting unwanted dogs.
Ms Boyd said Ruakaka Dog Rescue has grown a lot since then, but she is still amazed that ''our little group from Ruakaka has got this far''.
''We've certainly being pushing for the votes, asking people to support us,'' she said before the voting closed.
Continued below.