Concerted effort to raise HAC profile in Auckland
Save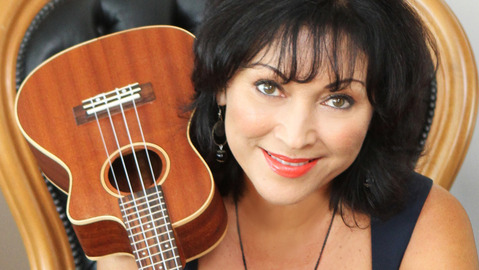 Hundertwasser Art Centre supporters are spreading the love to the big smoke and throwing a pop-up party in Auckland to showcase some of Northland's arts and culture.
Whangarei Art Museum and Prosper Northland Trust have organised HART, a concert featuring special guest Tina Cross and Whangarei songbirds Kawiti Waetford and Sophie Sparrow, and others.
Accompanying Waetford and Sparrow on the grand piano will be Juan Kim.
Auckland performers include guitarist and vocalist Andrew McLennan, a former member of Pop Mechanix and Coconut Rough, plus singer-songwriters Vann Dizon and Dan Upritchard, and Resonate, a new acapella group competing on TV1's The Naked Choir.
A series of limited edition screen prints of works by artists Dick Frizzell, Tony Ogle, Emily Karaka, Billy Apple and a new work by Michael Smither will also be on sale.
Public sales of tickets for the May 25 concert are open after a short period of sales of limited VIP tickets.
The organisers say the event is targeted at Northlanders living in Auckland, and Aucklanders with a passion to see Northland's economy thrive through arts, culture and artistic endeavour.
The aim of showcasing Northland hospitality, good music and art is to raise additional funds and also raise the profile of the Hundertwasser Art Centre and Wairau Maori Art Gallery in the Auckland market.
The target is to reach $16.25 million plus a $2m underwrite by June 30 - with $1.5m still needed to get there.
The concert will be on Thursday, May 25, at the Raye Freedman Art Centre, corner Silver Rd and Gillies Ave, Epsom, Auckland. Seats are strictly limited: https://www.iticket.co.nz/events/2017/may/hart
Tina Cross
HAC SUPPORTER: Singer Tina Cross (ONZM) has strong ties to Northland and said she felt passionate about supporting the HAC project.
Since 1979, Cross has performed in New Zealand and overseas, headlined TV specials, and worked alongside greats such as Sammy Davis Jnr, Tom Jones and Meatloaf.
The multi-award winning star is also a much sought after musical theatre performer. She recently released Lay Down Your life, a solo album of original songs, one of which, Walk Away, is dedicated to Women's Refuge.
Share this article