Charge for water to put money in coffers
Save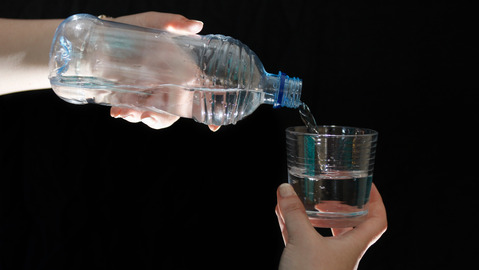 There's clean, pure fresh water, water everywhere, but somebody else is getting to drink it.
The issue of NZ's water being bottled by foreign companies and sold overseas for huge profits has become a bit of a political hot potato.
The overseas companies are making big money from the water, but the issue for some is that they don't pay for the water they get from our natural resources, that are renowned around the world.
The situation has sparked nationwide protests this week, but they have failed to convince the Government to ban the bottling of freshwater for export or charge a higher price for it.
Environment Minister Nick Smith said the protesters had a "bee in their bonnet" about a relatively small water user, the bottled water industry.
Mr Smith said nine million litres of bottled water was exported each year - a fraction of the trillions of litres of water in New Zealand's lakes, rivers and streams.
Banning exports to preserve freshwater was "about as silly as suggesting that we are going to solve our traffic problems by banning tricycles," he said.
The amount of water exported in bottles is so small that it is irrelevant to the important discussion on better managing New Zealand's freshwater resources, Mr Smith said.
The Government's argument has always been that nobody owns the water, and to a degree this is correct, but as soon as it's out of the ground and put into a bottle the bottling company owns it and can then sell it for whatever it likes - and use the produced from clean, green NZ tag as a marketing tool to get top dollar.
Mr Smith's figures have been challenged by Labour's environment spokesman David Parker, who said they took into account all available freshwater including floodwater.
Freshwater which was pristine enough to bottle or use in irrigation, on the other hand, was scarce, he said.
The issue has seen a 15,000-signature petition calling for a moratorium on bottled water exports being delivered to Parliament, and protests were held outside 21 council offices around the country, including in Whangarei.
The proposal was supported by Labour, Greens, New Zealand First and the Maori Party.
Labour and Greens want a price on freshwater extracted for commercial purposes.
Mr Smith said this raised problems about fairness and cost.
A total ban would mean some freshwater users were cut off while others were not, and a price on water would add large costs to extensive water users such as horticulture or dairying.
Jen Branje, the founder of protest group Bung the Bore, said some communities were struggling to get access to clean, safe water.
Continued below.