'There's not a single park for us'
Save
About 800 extra cars are added to Auckland roads every week but city apartments are rising with fewer car parks. One new block has none.
In a radical, significant departure from tradition, parks are either being restricted, squeezed into stackers or eliminated, causing angst among city or fringe area residents.
"Everyone parks in our street now," complained a Grey Lynn woman. "There's not a single park for us and to make it worse, new blocks are going up without a single car park, which squeezes us more."
Vehicle numbers are ballooning. NZ Transport Agency said last March 43,000 extra vehicles had been added to Auckland's roads. Every week, around 800 extra vehicles are registered in Auckland.
And given Auckland's Unitary Plan removes requirements for parking in many areas, fewer car spaces will be developed across New Zealand's biggest city.
Examples of new parking models are:
1. Daisy, under construction by Ockham Residential at 11 Akepiro St, city end of Dominion Rd, CBD fringe: not a single residents' private car parking space. Instead, its two scanty car parks are for communal eco-friendly cars. Has 40 bicycle and 15 scooter parks.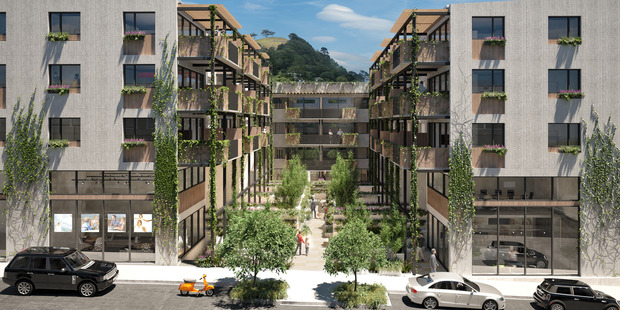 2. Mt Eden's 67-unit five-level Botanica Living, Enfield St by Greg Reidy's McDougall Reidy and builder Hayden & Rollett: no car parks with eight one-bedroom units but Vespa scooters sold with parking. The project has 100 car parks but Reidy said the scooter offer resolved transport issues for buyers of one-bedroom places while allowing larger units to be sold with two car parking spaces. That met both ends of the market.
3. At 32-34 Tennyson Ave, Takapuna, 16 units proposed with no car park. Car stacker machines to maximise use of space. Two five-level blocks with 53 units and 43 car parks proposed. Six pairs of stacked parking in the two-level basement with bike stands.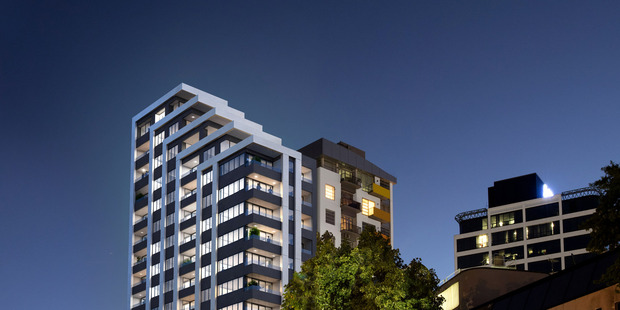 4. Library 27 at 27 Rutland St in the CBD, a new residential block planned near Auckland Library provides only six car parks for 49 units in high-rise block.
5. The Station at 131a Beach Rd in the Quay Park area below Parnell will have no car parks.
6. 35-39 Wakefield St, student accommodation where the spokeswoman said no car parks were developed.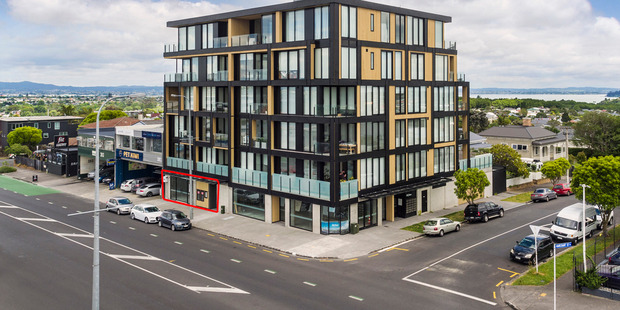 7. Limited parking at Grey Lynn block, The Dylan, where 24 units have only 37 car parks, but 24 bicycle parks.
Previously, most apartments had about one car park per unit: smaller, cheaper places were sold with no car parks but expensive and expansive penthouses often came with two or more.
Developers say a combination of circumstances is resulting in lower car park provisions:
Continued below.