How many people in NZ speak Chinese?
Save
Thursday, 03 December 2015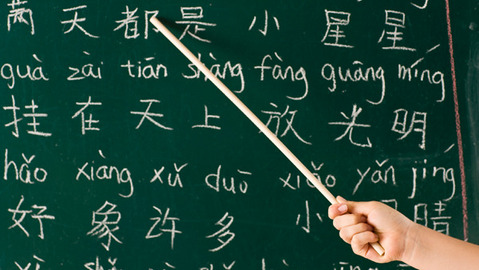 Chinese will be the third most common language spoken in New Zealand if the NZ Chinese Language Week Trust has its way of counting Chinese language speakers.
Trust co-chairman Raymond Huo said, besides Mandarin, it is wrong for Statistics New Zealand to consider different Chinese dialects as independent languages.
Mr Huo, a former Labour Party spokesman for statistics, said the ranking order of English, te reo Maori, Samoan and Hindi as the top four most spoken languages in New Zealand by Statistics NZ was "incorrect, misleading and deeply flawed".
"Treating Mandarin, Yue or other Chinese dialects as independent languages is deeply flawed," Mr Huo said.
"It is similar to making statistical inferences about the difference between Northern English, Oceania English and Indian English, or ... between pub talk and the King's English.
"As such, English may not be the most widely spoken language if each 'dialect' was treated as an independent language as in the case of Mandarin and Cantonese."
Census general manager Denise McGregor said the goal of the census was not to rank languages in order of popularity.
"But rather to build a picture of who speaks particular languages, whether they speak multiple languages, their ages, their birth places and much more."
The Census 2013 question asked: "In which language(s) could you have a conversation about a lot of everyday things -- English, Maori, Samoan, New Zealand Sign Language and other language(s), for example Gujarati, Cantonese, Greek?"
Mandarin is the official language of China and Taiwan and one of the four official languages of Singapore.
The Chinese written script is broadly the same, but a single character can be pronounced in over 1000 different ways across China, according to Mr Huo.
Mrs McGregor said having a similar writing system did not necessarily mean they were the same language.
"Just as we would not call Korean or Japanese 'Chinese' just because they are written in that script," she said.
Mrs McGregor said it was important to have a system of classification that enabled languages to be either grouped or looked at individually.
"It's incredibly useful to know that in a school zone, or at a specific library, or on a particular bus route there will be people who speak specifically Mandarin or Chinese," she said.
"Just knowing they speak 'Chinese' isn't likely to be as useful in targeting services."
In the last Census, 52,263 people spoke Northern Chinese which includes Mandarin, 44,625 spoke Yue that includes Cantonese and 42,750 spoke a "Sinitic" language.
Continued below.