'We are, without doubt, cheats'
Save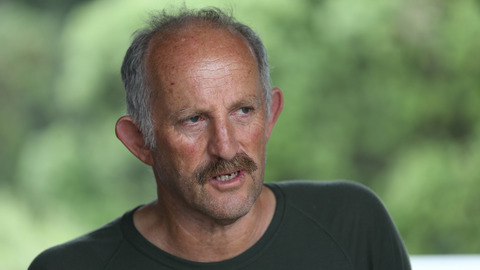 New Zealand is being accused of cheating to fulfil its international climate change obligations.
A new report by the Morgan Foundation, released today, says foreign carbon credits which New Zealand bought to reach its climate targets were fraudulent.
It says that New Zealand was the world's biggest buyer of Russian and Ukrainian credits which did not represent any reduction in greenhouse gas emissions.
That meant New Zealand, despite achieving its target on paper, had done little in reality to reduce global emissions.
"We are, without doubt, cheats", the organisation's founder Gareth Morgan said.
New Zealand's main tool for reducing atmosphere-warming emissions is the Emissions Trading Scheme (ETS).
It allows polluters to mitigate their greenhouse gas emissions by buying carbon credits from companies which capture emissions, such as the forestry industry.
Until two years ago, polluters were able to buy carbon credits from other countries which had signed up to binding targets under the Kyoto Agreement.
The Morgan Foundation's report, written by economist Geoff Simmons and researcher Paul Young, said virtually all of the credits sold by Russia and Ukraine were "hot air" because they did not represent actual emissions reductions.
"Proportional to our emissions, New Zealand has been by far the largest purchaser of these Ukrainian and Russian credits through our Emissions Trading Scheme," the authors said.
"This was due to deliberate decisions by the National-led Government to -- unlike any other country -- continue allowing unlimited use of these and other foreign credits for as long as the international community let us."
The Government banned the purchase of foreign credits in 2014.
But the foundation said that the Government planned to use the "hot air" credits to meet its international climate obligations up to 2020. It called on ministers to "dump" the fraudulent credits.
Continued below.