Students to learn online and skip school
Save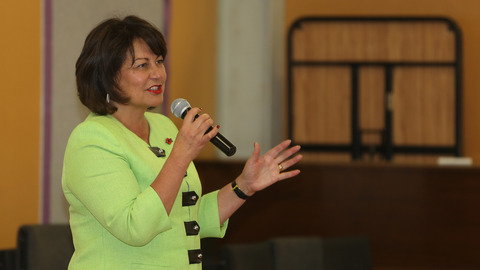 School-age students will be able to enrol in an accredited online learning provider instead of attending school, under new Government legislation.
The move has dismayed the primary school teachers' union who say education is about learning to work and play with other children.
The radical change will see any registered school, tertiary provider such as a polytechnic or an approved body corporate be able to apply to be a "community of online learning" (COOL).
Any student of compulsory schooling age will be able to enrol in a COOL - and that provider will determine whether students will need to physically attend for all or some of the school day.
The Ministry of Education says this requirement may depend on the type of COOL.
Regulations will set out the way in which attendance in an online learning environment will be measured.
The change is part of legislation that has been introduced by Education Minister Hekia Parata.
She said it was the biggest update to education in New Zealand in nearly 30 years.
"COOLs will be open to as wide a range of potential providers as possible to gain the greatest benefits for young people," Parata said.
"This innovative way of delivering education offers a digital option to engage students, grow their digital fluency, and connect them even more to 21st century opportunities.
"There will be a rigorous accreditation process alongside ongoing monitoring to ensure quality education is being provided."
Online schooling models are used overseas.
In the United States, there has been strong growth in the number of online charter schools, which are publicly-funded but privately-run.
Some of the schools in the US providing online tuition do not have physical classrooms - students and teachers work from home on computers, communicating over email or a web platform.
Charter or "partnership" schools were introduced to New Zealand as part of National's agreement with the Act Party.
A spokeswoman for Parata said the existing correspondence school Te Aho o Te Kura Pounamu would become an accredited online provider.
"COOLs are being opened up to as wide a range of potential providers as possible to get the greatest benefits for students. One of the advantages of more providers is the ability to develop specialist niche provisions, eg. in Asian languages."
NZEI president Louise Green said the experience of online schooling in the US was "woeful".
"All the evidence is clear that high-quality teaching is the single biggest influence in-school on children's achievement.
"Education is also about learning to work and play with other children and to experience both growing independence and a range of activities outside the home.
"This proposal was not subject to any consultation prior to appearing in the Bill. We are concerned it will open the door to a new market in private provision subsidised by the taxpayer that will take resourcing away from public schools."
Post Primary Teachers' Association (PPTA) president Angela Roberts said the change would only benefit private business.
Continued below.