Sewer tests flush out Auckland's meth use
Save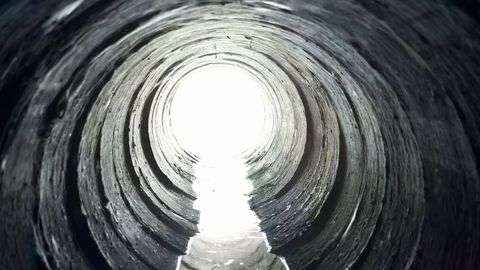 The researcher behind the first drug-sampling of Auckland's sewers - revealing high levels of methamphetamine - hopes to take the test to other New Zealand centres.
Methamphetamine was the most commonly detected of 17 targeted - cannabis was excluded - in new research examining two wastewater treatment plants servicing 1.3 million people living in our largest city.
The lead researcher behind the Massey University-led pilot study, released today, said the concerning results confirmed meth use was a "serious problem" facing Auckland.
Associate Professor Chris Wilkins said he now hoped to apply the same approach to treatment plants in other towns and cities to gain an accurate snapshot of drug use in New Zealand.
In the just-published Auckland study, daily tests carried out between May and July 2014 revealed high levels of methamphetamine, codeine, morphine and methadone in both facilities.
The results showed methamphetamine, codeine, morphine and methadone were detected with high frequency - showing up in between 80 to 100 per cent of days over the sampling period - followed by amphetamine, MDMA and methylone.
An overall mean of 360mg of methamphetamine and 60mg of MDMA, better known as ecstasy, was estimated to have been consumed per day per 1000 people.
While methamphetamine consumption was found at similar amounts in both catchments - at levels of 377 and 351mg per day, per 1000 people - cocaine was only detected in one catchment, and on only eight occasions.
Two of the detections identified cocaine but not its metabolite, suggesting the disposal of raw cocaine into the sewer rather than cocaine consumption.
Methamphetamine, codeine and other opioids were detected at a consistent level throughout weekdays, while ecstasy and methylone, a common ecstasy substitute, were detected only during the weekends.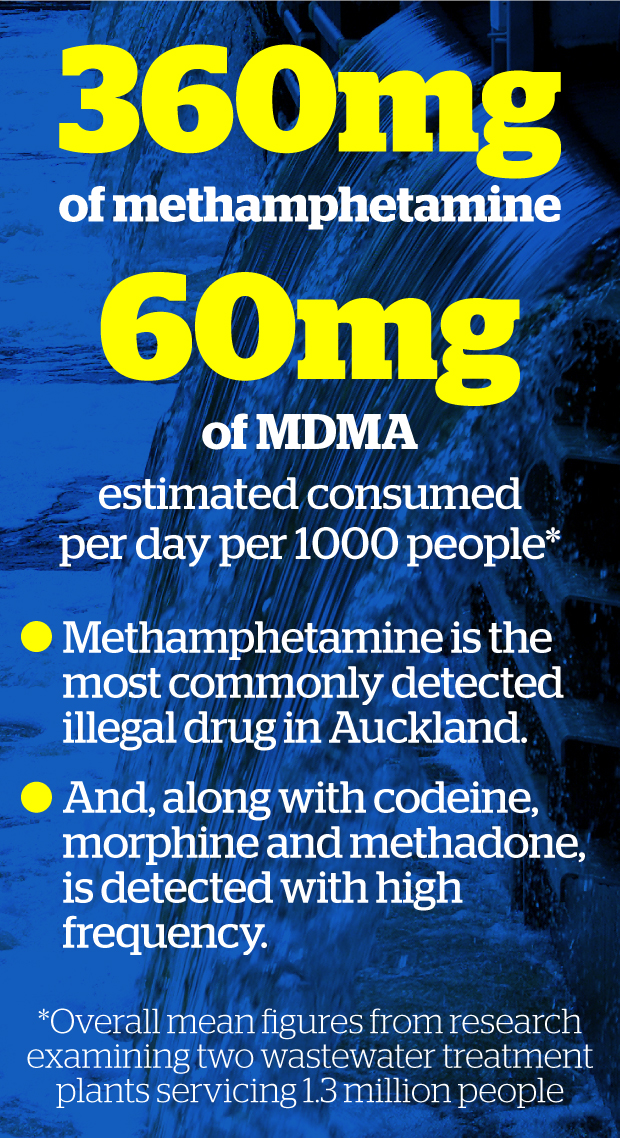 Wilkins said this suggested they were used primarily as party drugs.
"The consistent use of amphetamine and methamphetamine suggests their use is not limited to late-night weekend partying," Wilkins said.
"The stimulant properties have long been known to be used across a range of work, domestic and recreational activities that require long periods of stamina and concentration."
Wilkins said it was not surprising that methamphetamine showed up more regularly, as it was also associated with high levels of dependency, which could also dictate more regular use patterns.
"I think methamphetamine use is a concern and this is confirming that this is a serious problem," he said.
Continued below.