Smalley: Please, no more kids for abuser
Save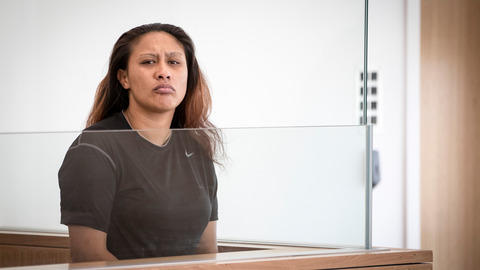 You may have seen the story about one of the women who was involved in the death of Nia Glassie, the toddler from Rotorua who suffered a horrific death.
You'll remember because who could forget? She was put in a clothes drier. She was spun around on a clothesline. She was beaten and hit. She was held up as high as the ceiling and then left to drop to the floor.
She was 3 when her young life ended on August 3, 2007.
One of the women jailed for her role in Nia Glassie's death was Oriwa Kemp. She was 19 at the time and had a child.
That child was removed from her care by Child, Youth and Family, and remains in care.
Since then and since Nia Glassie's death, Kemp has had three more children. All have been removed from her care soon after birth.
And now, the Herald has reported that Kemp is pregnant with her fifth child. She's now 27.
The father?
He's her long-term on-off partner - a man in his 60s who has fathered some of Kemp's other children.
She's been convicted of assaulting him.
And the man is facing family violence charges relating to Kemp as well.
CYF has confirmed they'll be involved with this child too.
Continued below.