HIV trial: Man denies making up claims in anger
Save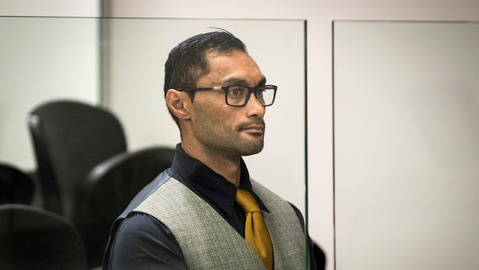 A man has denied making up allegations his ex-boyfriend gave him HIV because he was angry about infidelity, a court has heard.
The man, who has name suppression, is giving evidence at the Auckland District Court during the jury trial of his former partner, Mikio Filitonga.
The 37-year-old is defending a charge of causing grievous bodily harm with reckless disregard and one of committing a criminal nuisance by doing an unlawful act.
The Crown alleges Filitonga, knowing he was positive after a test in May 2013, and "fully aware of his obligation to disclose his health status to his sexual partner", had unprotected sex with his live-in boyfriend.
This caused his partner to contract HIV.
Defence lawyer Ross Burns asked him about a text he sent Filitonga about intending to go to a gay sauna.
But the man said he said it was just a threat to invoke a reaction.
"I was hurt. I never went. I was too upset. I was just saying shit like that to piss him off."
Burns also asked about a text where he asked Filitonga whether he wanted to "get high and have crazy orgy sex".
The man said "all that stuff is just silly talk" because he believed Filitonga was having sex with other people and he wanted to "really just be with him".
The man got upset when the lawyer asked if he had "fit things in" to his timeline because he was angry at Filitonga after learning he was HIV positive in December 2014.
Continued below.