Kiwi teen's kind gesture goes global
Save
A Bay of Plenty teen has received global praise after a video of her kind gesture went viral.
Te Riina Takamore, 13, was at the Gate Pa New World in Tauranga on Wednesday when she approached a young father with his toddler and offered to pay for his groceries.
"I'd like to pay for your groceries today," Te Tiina told the stranger.
The man, in shock, responded saying: "Thank you! Are you sure? Really?"
Ti Riina handed the money to the cashier before the man, named Matt, thanked her again and asked for a hug.
The teen's idea was sparked after she was the recipient of a generous gift from a stranger herself on the same day.
Te Riina's mother, Vicki Takamore, said it started when she went to buy an iPhone for her daughter's birthday.
Mrs Takamore turned up at the seller's house and handed over the money for the phone, when suddenly as she was about to drive off, the seller popped her head in their car window and gave the money back.
On a post to Facebook, Mrs Takamore said the seller and her husband wanted to gift it to Te Riina.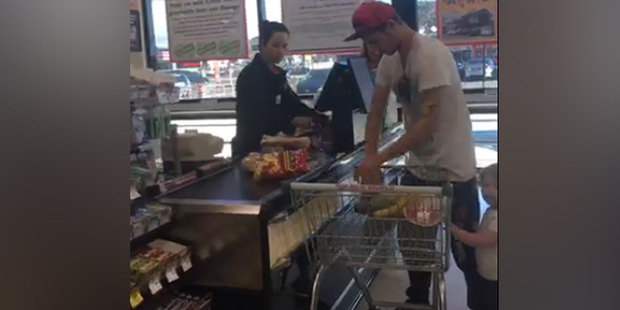 Continued below.