Mark Fowler: Politics driving market direction
Save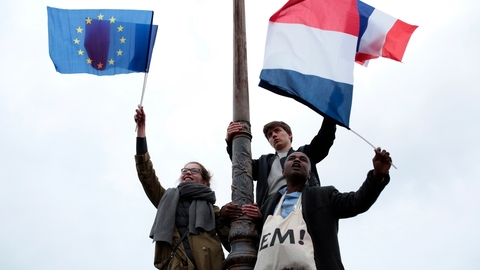 In the wake of recent events playing out across Europe and the US, analysts and market commentators are seeing increased evidence of a market obsession with geopolitical risks - particularly as drivers of economic fundamentals, and investor sentiment.
Late last month, British Prime Minister Theresa May received parliamentary approval to schedule an early general election, to take place in June. It will be the UK's second in as many years.
The markets welcomed the news by bidding up Sterling. The rationale was that a larger majority for the sitting PM would provide her with additional flexibility - not so much against the opposition, but her own backbench MPs.
This, in turn, could make a "soft Brexit" more likely.
It could also make it easier to impose higher taxes, or more stringent spending cuts - and the biggest parliamentary rebellion May has suffered since taking the top job last year was in response to her movement to raise taxes on the self-employed.
Look across the channel and we're seeing further evidence of politics playing a key role in the direction of global markets, with the French and German presidential election results shaping up as pivotal events for the European community in 2017.
Last week, markets took comfort in the victory of French President Emmanuel Macron, the reformist centre-left candidate of En Marche, who took home around 66 per cent of the vote to secure his win against far right candidate, Marine Le Pen.
The focus has now shifted to the pending French parliamentary elections.
Continued below.