Ailes' legacy for women
Save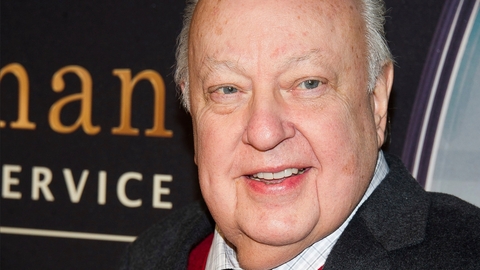 If what Roger Ailes wanted most in life was true and lasting influence, he got it.
The founder of Fox News is gone but before he went, he helped put Donald Trump in the White House and, ironically, emboldened a nation of women to decide not to take it any more.
That's a powerful legacy. And power is what Ailes, who died yesterday at the age of 77, dealt in - advising everyone from Richard Nixon to Rudy Giuliani, and giving Trump a platform and cheering squad like no other.
It's inarguable: There would be no President Trump without Chairman Ailes.
This power came with a price. Women who worked with him paid it in humiliation and psychological anguish.
But then they decided to learn from the master and take power back.
Gretchen Carlson started it - and it's startling to think that one year ago, the former Fox host had not yet filed her sexual harassment suit against Ailes.
He was still ensconced at the top of the network he co-founded 20 years before and his employees still quaked when he spoke.
And the rest of us had yet to hear the now-famous words that he reportedly said to Carlson, pressuring her for sex in return for career advancement: "You'd be good and better and I'd be good and better." The former Miss America decided to pass. She took a career hit, and then she struck back.
Carlson filed suit on July 6 last year, and, though Ailes never stopped denying that he ever harassed anyone, his world came tumbling down. Fast.
He was gone from Fox two weeks later, after a parade of other Fox women came forward to back her up.
"I thought I would be fighting this all by myself," Carlson told me last year.
Quite the opposite.
Not only did Carlson prevail, reaping a US$20 million ($20m) settlement from Fox News, but the network since then has paid out at least US$85m to deal with sexual harassment claims - including a big payout to its star, Bill O'Reilly, who joined Ailes' fall from grace last month.
Continued below.