New surveillance 'may scare off victims'
Save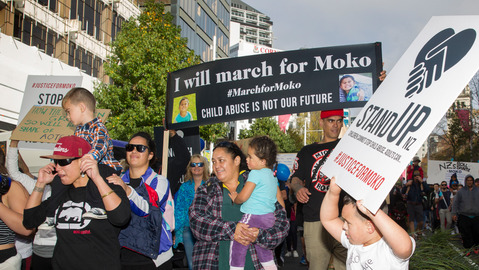 Women's refuges, church agencies and other community groups will soon have to hand over their client details to the Government in return for funding.
The move is raising fears that people fleeing violent relationships or in financial need may be scared off seeking help in case their disclosures are used to take their children off them, stop their benefits or arrest them for past crimes.
Ministry of Social Development (MSD) deputy chief executive Murray Edridge says all 823 agencies funded by the ministry's $330 million Community Investment arm will have to provide client details for funding by next July.
Details will include each client's name, address, date of birth, gender, ethnicity, iwi, country of birth, number of dependent children, birth date of the youngest dependant, and details about the service they receive.
The data will be used to track the outcomes of services under Finance Minister Bill English's "social investment" approach - checking whether services help people overcome their problems and become independent, or whether they recycle back into the social support system.
"It's about assuring us that the spend is effective and is going to the people who are most targeted for that spend, therefore the most vulnerable," Edridge said.
But Council of Christian Social Services executive officer Trevor McGlinchey said the move was a step towards a "surveillance society" and would undermine people's trust in non-government agencies.
"The gathering of that identifiable data may cause some of the most vulnerable people with major issues not to come forward because they may feel that information could end up in the hands of the Government," he said.
"It may affect their benefit eligibility, it may affect a range of issues in terms of having to pay fines, being arrested for something - who knows?"
In a blog post, he said the change had the potential "to move organisations from being independent community agencies to being arms of the Government".
Although Edridge said the move had been signalled in broad terms since last year, McGlinchey said it was slipped into a new tender for budgeting services without consultation.
Continued below.