$50m home plan: Guess who wants in
Save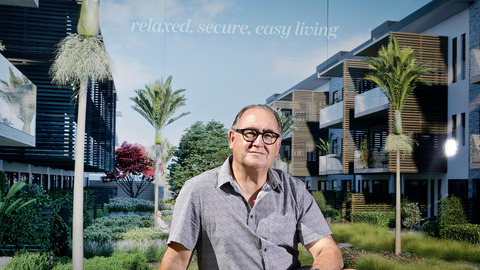 Aucklanders are snapping up apartments and townhouses in a $50 million Tauranga development near the beach, with almost half the buyers seeking relief from Auckland's frantic lifestyle.
Forty-five dwellings have so far been sold off the plans for the 71-unit Salt Residential Community on Girven Rd.
News that independent hearings commissioner David Hill had this week granted resource consent for the development was welcomed by developer Paul Spillane of SNG Investments.
"This will be one of the biggest construction projects in the Bay," he said.
Mr Spillane said the developers were now ready get on with final planning approvals and building consents for the higher-density development on the former Golden Grove Holiday Park site.
Completion was expected by the end of next year. He said almost half of the 45 buyers were Aucklanders making the choice for a slower, quieter lifestyle with a little less traffic.
Grant White of Colliers International said about half of the Auckland buyers were what the trade called "bounce-backs" - former Tauranga people who had shifted to Auckland and now wanted to come home.
Most buyers were in the 45 to 65 age group. "A lot know the area very well and want to come back to live here."
Early inquiries included a lot of people in their 70s and early 80s but many fell by the wayside when they thought about the advantages of the hospital care available in retirement villages if their health deteriorated.
Instead of an older demographic, the age mix was more across the board with some younger couples, older working-age couples, holidaymakers and retirees. The remainder of the buyers came from the Waikato and Bay of Plenty.
"Buyers like that it's brand new, well designed and has a good body corporate."
The development included a cafe and childcare centre for 85 children. The developer already had building consent for the childcare centre and would be the first out of the blocks.
Realty Services chief executive Simon Anderson was "a bit surprised" by the large number of Aucklanders, saying Eves and Bayleys had seen a bit of a drop since the heyday a year ago when 50 per cent of sales were to Aucklanders.
There were still good inquiries from Auckland for Papamoa and mid-Mount Maunganui but there were fewer cash buyers and more conditional buyers waiting for their houses to be sold.
Continued below.