Kiwisaver: Some frequently asked questions
Save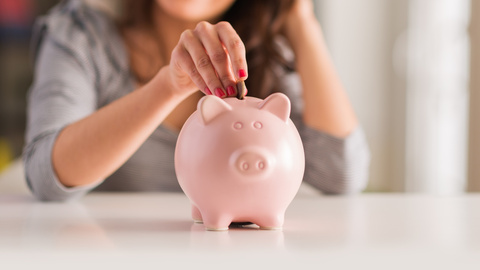 This is the third and final instalment in a series of articles looking at the important assumptions and decisions one needs to make when forecasting what nest-egg one might achieve with a long-term investment plan using a KiwiSaver scheme.
KiwiSaver is huge with 2.7 million New Zealanders involved as at 31 December 2016 so we can't afford to make suboptimal investment decisions.
In addition the issues around saving for retirement are probably more critical today than they have ever been for two reasons.
Firstly, superannuation policies have changed - back in the day the most popular type of superannuation scheme was the defined benefit scheme where what you got at retirement was largely unaffected by what investment markets did while you were saving.
The risk that markets might crash the year before you retired was assumed by the company supporting the defined benefit scheme, in theory anyway.
Today however most companies will not accept taking on that sort of risk.
Consequently defined contribution schemes have replaced defined benefit.
One of the big differences between the two schemes is that the employee takes the investment risk.
Today the success or otherwise of your saving for retirement strategy is primarily a function of how much you save, how long you save for, the performance of investment markets and fees.
Now the risk of a bad result falls squarely on the shoulders of the individual and the individual makes most of the important decisions.
Accordingly one needs to understand how returns and savings relate to outcomes. Specifically one needs to reconcile how much you want at retirement with how much you can save and how much it will earn.
If you overstate the latter you may not save enough and therefore you may not achieve the outcome you expected.
In this article we will put all those factors together to answer, using realistic assumptions of forecast returns, some Frequently Asked Questions about KiwiSaver.
In the first report in this series we noted the tendency of many fund managers to take an optimistic view of future returns so as to make their products look attractive and their fees look low.
An excellent example of this crossed my desk last month where a fund manager presented a "hypothetical" KiwiSaver account for an investor aged 35 saving via a growth orientated KiwiSaver account.
The "hypothetical" scenario used a very hypothetical 8 per cent return, after fees and after tax. Compare that with the 4 per cent or so implied by the McKinsey/AQR/Bogle/Siegel analysis.
Outrageous.
The fund manager produced a pie chart showing how attractive Kiwisaver was in that an individual need only contribute $98,781 to achieve a sum in retirement of $627,000.
That analysis would properly model reality if the future long term post-tax, post fee return was 8 per cent pa.
Continued below.