Rent rises add $6000 to annual rent bills
Save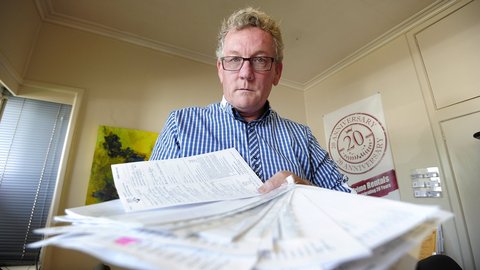 Average weekly rents in the Western Bay of Plenty have increased a whopping 37.5 per cent in two years - adding an extra $6240 a year on to average rent bills.
The data, released by Trade Me, shows that rents in the Western Bay rose from a weekly average of $320 in February 2015 to $440 last month.
This means renters in the Western Bay are now paying an average of $22,880 a year, up from the $16,640 average they would have been paying in 2015.
Tauranga also had a large increase, although not at the same scale as Western Bay.
Rents in Tauranga rose from $370 a week in February 2015 to $450 a week last month, up 21.6 per cent - and only $10 more than the average weekly Western Bay rental price.
The rent increases were hitting people with low incomes hard, said Diane Bruin of Tauranga Budget Advisory Service.
"Western Bay clients are definitely seeing an increase. Previously, people were encouraged to go to Te Puke to get cheaper rentals, and now they've increased, and houses have sold as well.
"It's a vicious triangle."
The service had an office based in the Te Puke Foodbank building, and Mrs Bruin said foodbank users had increased noticeably too.
For Holly McLachlan, competing against older house hunters has meant she and her partner have been couch surfing for four months.
The 22-year-old and her 30-year-old partner had a 7-year-old Staffordshire terrier who "doesn't do anything except sleep all day" and said their loved pet, as well as their ages, were being held against them.
Continued below.