Bold move into the future
Save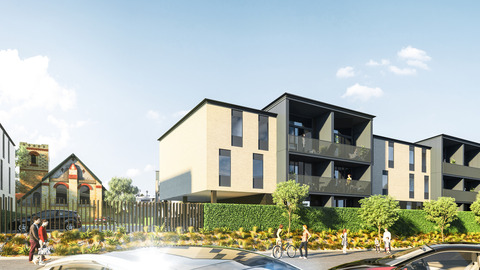 MASON SQUARE, OTAHUHU
ON OFFER:
Twenty-seven two-bedroom apartments still available in the first stage of Mason Square, which consists of 50 studio and one and two bed apartments. There will be 82 units in total, with stage two available in a few months.
OPTIONS:
Two-bedroom apartments range from 66sq m plus a deck of between 6-10sq m, which start at $560,000, through to a 69sq m apartment with a 16.5sq m deck and 57sq m garden for $650,000. All two-bedroom apartments come with a parking space.
INSPECT:
Display suite at 20 Mason Ave, open 2pm-4pm daily.
SCHOOL ZONES:
Otahuhu School, Otahuhu College.
CONTACT:
Ellis Prince, Bayleys, ph 021 261 2590.
BODY CORP:
Starting from $1300.
By Donna Fleming
Otahuhu was once one of the most strategically important parts of Auckland.
At just 1200m wide at its narrowest point, it was where Maori dragged their waka across the land to cross between the Manukau and Waitemata harbours.
Today, it's once again a crucial part of the city's transport networks.
It has a flash new $28 million bus-train interchange, which opened in October last year, making it easy to get just about anywhere in Auckland from there.
It's also a short drive from the Southern Motorway on and off ramps, and just under 5km to the Southwestern Motorway.
When developer Shane Brealey, of NZ Living, was looking for a site for a new residential community, he was drawn to Otahuhu because of its transport links.
"I refuse to build anything that is not within walking distance of a train station," he says.
"You can't beat travelling by train. You can be at Britomart in 26 minutes from Otahuhu, it costs $3.85 and you can sit and read the paper or Facebook - it's just so easy."
NZ Living's new development, Mason Square, is just 800m from the Otahuhu train station.
The section it sits on was surplus church land being sold by the Anglican Trust, and Shane immediately recognised its potential.
"It's in the heart of Otahuhu and there won't be a better location than this right in the township."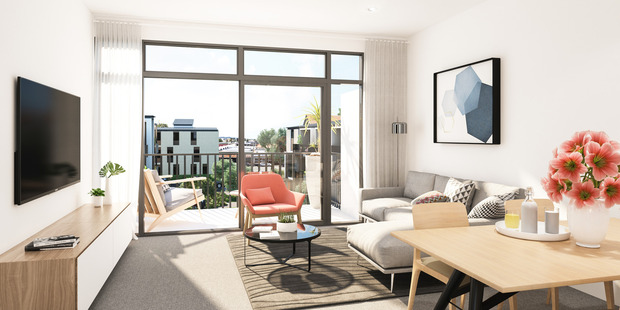 Shane is a big fan of Otahuhu - he got to know the area when the company he used to own, NZ Strong, built the $40m Toia recreation centre, swimming pool and library on Mason Ave, next door to the land he ended up buying for Mason Square.
The development also adjoins what was New Zealand's first ever supermarket.
"Otahuhu is a bit of an undiscovered gem. It's got great eating places and plenty of retail facilities, plus there's a really good community feeling."
Continued below.