Bidders more cautious at Bayleys auction
Save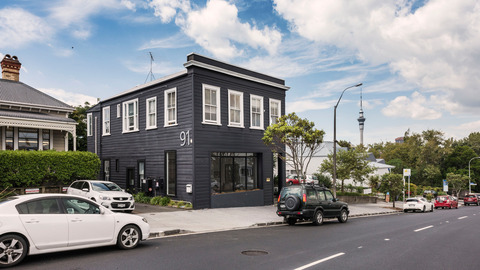 A total of 20 properties have so far sold from Bayleys' second Total Property commercial and industrial portfolio auction for the year at a total value of over $31 million.
Bayleys' national commercial auctioneer Richard Valintine says more than 70 per cent of 28 offerings in Auckland, Hamilton, Wellington and Christchurch have sold with more post auction sales expected.
"That was a very satisfactory outcome given the changing market we are currently operating in. Bidders are more cautious and agents are having to work harder to satisfy due diligence requirements."
Valintine says there were some significant sales of residential and mixed use zoned land as well as vacant buildings at the Auckland auction, with investment offerings selling at yields of 5-5.7 per cent.
The highest price achieved under the hammer was $6.1m for 7493sq m of land zoned Mixed Housing Suburban at 286 Cascades Rd, Botany Downs.
This was sold at $814 per sq m by Dave Stanley and Graeme Sun, Bayleys South Auckland in conjunction with Harry Cheng, Bayleys Remuera. The site, opposite Pakuranga golf course, currently contains one substantial dwelling and has 70m of frontage to Cascades Road.
Valintine says properties with a flexible Mixed Use zoning under the Auckland Unitary Plan also attracted strong interest.
A 374sq m freehold site at 2 Atkin Avenue, Mission Bay, with a 18m development height limit under its Mixed Use zoning, sold for $1,955,000 at $5,227 per sq m through Phil Haydock, Bayleys Auckland, Tony Chaudhary, Bayleys South Auckland and Angela Yang, Bayleys Mt Albert.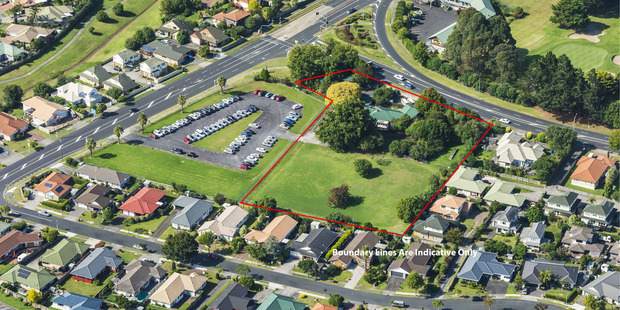 The property was declared on the market by Valintine at $1,725,000 and $230,000 worth of further bids, including a number of $5000 increases, followed before the hammer finally came down.
The site has a three-bedroom brick and tile house currently leased on a periodic residential tenancy.
A 946sq m corner site next to an AUT campus at 44 Akoranga Drive, Northcote, also zoned Mixed Use (with a 16.5m height limit) sold for $2.5m at $2642.70 per sq m through Michael Nees, Simon Aldridge and Dean Gilbert-Smith, Bayleys North Shore Commercial.
It has a 130sq m building which has been occupied by a physiotherapy practice.
The combination of a Mixed Use zoned site (although with a lower height limit of 13m), a character building and a strong location at the Ponsonby Rd end of College Hill produced some of the heaviest competition at the Auckland auction from bidders both in the room and on the phone.
Bidding on the 275sq m two-level character building on 337sq m of land with five on-site car parks at 91 College Hill started at $1.5m. The property was declared on the market at $2,350,000 with further spirited bidding pushing the final price to $2,577,500.
Originally constructed around 1890 and extensively remodelled and rebuilt in 1999 to accommodate an office tenant, the offering was sold with vacant possession through Nigel McNeill and Meredith Graham, Bayleys Auckland.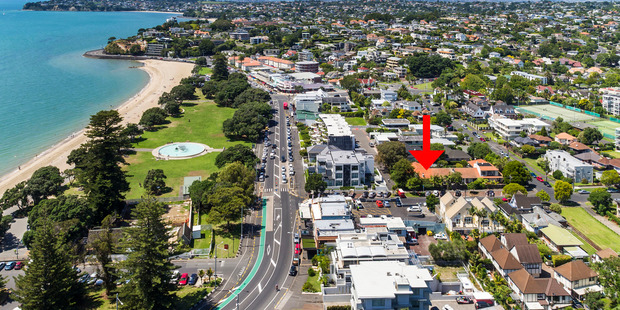 Continued below.