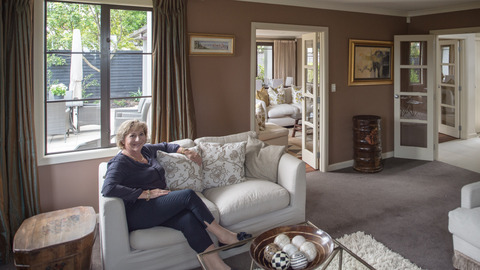 34C CLONBERN RD, REMUERA
SIZE:
Land 731sq m, house (approx) 310sq m.
PRICE INDICATION:
Upwards of $2.5 million.
INSPECT:
Sat/Sun 2pm-2.30pm.
SCHOOL ZONES:
Remuera School, Remuera Intermediate, double grammar.
CONTACT:
Verena Ryan, 027 522 0773, or Lisa MacQueen, 021 221 8622, Barfoot & Thompson.
AUCTION:
May 24 (unless sold prior).
*4 OSP
By Sandra Goodwin
Noel Byrn stood on the balcony of the house a real estate agent had taken her to see, looked over the fence and said: "Actually that's the house I'd like to buy".
"I thought the neighbouring house looked so elegant, solid and spacious."
Two weeks later, the agent rang to let her know the house she'd fallen for was about to go on the market. Noel and her husband Rod were even more impressed when they went through the home and managed to buy it before other offers were made.
Noel says: "It just felt like it was meant to be."
That was in 2006 when this house, designed by architect Simon Pirie, and made of plaster over a cavity, was two years old.
Noel says: "That was another coincidence. Simon is a friend of ours who's been president of our ski club so I was able to say to him 'We've bought a house you designed and we love it'."
The Byrn's previous home had also been in Remuera to suit their children's schooling but they'd outgrown it and wanted easy contemporary living for their busy social family.
Noel says: "This house feels lovely and private tucked away at the end of this driveway on its own freehold site. And yet it's only two minutes' walk to Remuera village when you feel like shopping, meeting a friend for a coffee or having a meal."
Noel is a speech pathologist who has a home-based business and has appreciated being able to quickly get on the motorway heading north or south to visit clients.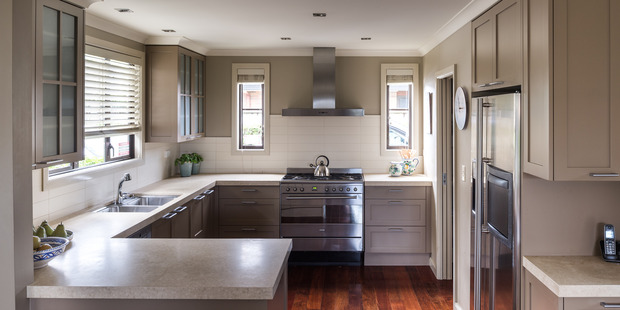 This location also made school runs easy. Daughter Jen (19), now at university in Wellington, went to St Cuths while her brother Matt (16) attended St Kentigern Boys' School before Auckland Grammar, which this address is zoned for.
There's room to park four cars off-street in addition to the internal-access double garage with laundry. Their location - set well back from Clonbern Rd - meant Noel was happy for cats Mickey, Jessie and Rosie and Ragdoll kittens Lucy and Georgie to roam outside.
Continued below.