Looking for a new generation
Save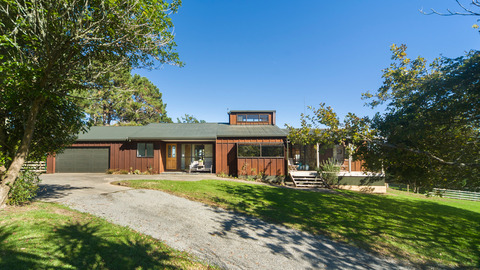 160 BARRETT RD, RIVERHEAD
SIZE:
Land 1.69 ha, house 200sq m (approx.)
PRICE INDICATION:
$1.5 million.
INSPECT:
Sat/Sun 3pm-3.45pm.
SCHOOL ZONES:
Riverhead Primary, Albany Senior High school.
CONTACT:
Shona Jurlina, Bayleys 027 599 7022.
*Plus shed and haybarn
By Donna McIntyre
As a schoolgirl, Althea Beeson would never have imagined that the "clubhouse" - where she and her friends would play - would one day be part of the home she would raise her family in.
Now Althea's surname is Hanna, having married Doug in 1983; but as a girl she lived on this property with her parents and sister.
"My mum and dad bought 40 acres back in the 1940s and they built a home and had two girls there. When my mum and dad passed away, my sister sold her half of the property with the house, and I kept the other half.
"Doug and I turned what was the shed, a single room, into our house. There was a wall that had the original heart kauri in it. It only has the three studs and we kept it for sentimental reasons.
"All the girls in Barrett Rd used to play in the shed. We would all get together and have our little clubhouse in there."
Althea and Doug's share of the property was 8ha although they sold some of the land to fund this house they built in the late 80s.
It is a board and batten house stained dark brown and predominantly single level apart from an office on the upper level reached by a spiral staircase.
The couple tend to use the internal entrance from the garage into the main passageway, but there is also a front door entrance.
Along that passageway is a bathroom and then, as the passage widens, two bedrooms. Next is the kitchen and its breakfast bar beside the greenhouse window. A roll-up cabinet holds breakfast essentials - coffee grinder, kettle, toaster and a microwave oven.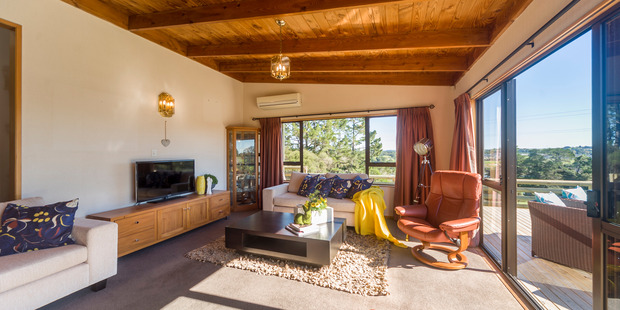 The view from the kitchen is a peaceful bucolic scene, fittingly suitable for a gentle start to the morning. Althea says, "The kitchen looks out over the oak trees and the paddocks, which is lovely. It is so sunny there."
Moving on from the kitchen, a spiral staircase leads up to the office on the second level, and then you come into the dining room, directly above the three steps down to the lounge.
On the other side of the dining room is the master bedroom. Another hallway runs parallel with the lounge and off that is a bigger bathroom which is also beside the main bedroom.
Back in the lounge, a glass slider opens to a spacious deck with steps down to the grass.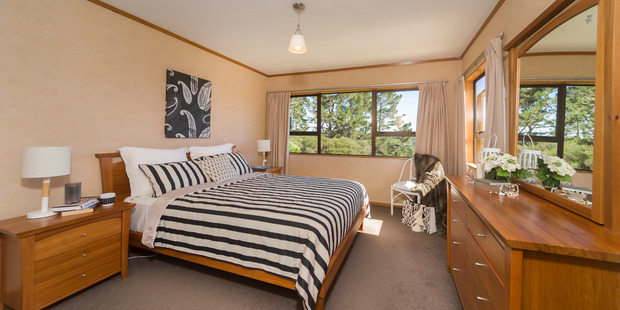 Continued below.