Teen's winning Minecraft replica of Rotorua Museum (+videos)
Save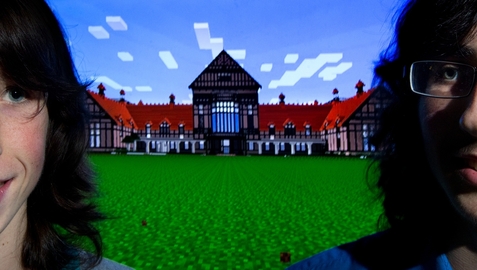 By Stephanie Arthur-Worsop
The word 'educational' is not typically associated with the online game Minecraft, which has a global following of 15 million avid fans.
But the worldwide 'Local Landmarks' competition run by the Minecraft Pick and Shovel community has proved the game can be a valuable learning tool.
Rotorua's Alex Pace, 14, stunned judges with his intricate scale replica of the Rotorua Museum to win the competition.
In Minecraft players build a world full of structures using blocks. They can play in survival or creative mode, and interact with other players in the worlds they create.
Alex, who is homeschooled, completed his building in the last six days of the competition.
"When I saw the competition had been extended I decided to enter. I spent about three hours a day working on the building and on the last day spent about six hours, with the help of my younger brother."
Continued below.