Letters: RDRR submission on nutrient rules
Save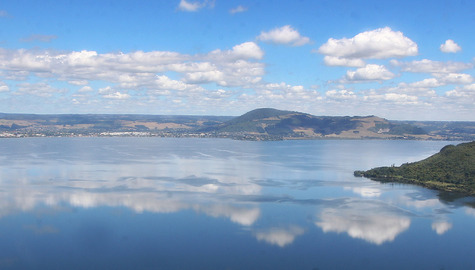 In our submission to the hearing commissioners, on behalf of the Rotorua District Residents and Ratepayers, we conditionally endorsed the Proposed Planned Change 10 regarding nutrient management for Lake Rotorua, providing three conditions are met by the Bay of Plenty Regional Council.
First, the BOPRC establish catchment management and planning groups so that landowners can help manage implementation by catchment, directly supported by regional staff expert in measurement and mitigation. This investment in community capacity building would create local learning organisations and sustain PPC10 implementation, with nutrient rules needing to be enforced only by exception.
Second, the PPC10 is refined to integrate and co-manage nitrogen and phosphorous reductions by catchment. The main reason is that, while scientists research systems separately, they have to be managed by farmers as integrated systems, and further, balanced against other complex economic and environmental risks that are governed by the consenting process.
Third, the BOPRC research the economic impacts across different and mixed land use options, to both predict economic impacts and inform local farm conversions. The reports provided to date do not forecast the impact of PPC10 on Rotorua's GDP, on export earnings by farming sector, on rural land values relative to comparable land outside the district, on the saleability of rural properties, and on regional and district rates takes and therefore on urban rates rises. Most importantly, all of these forecasts must include the cost of borrowings.
REYNOLD MACPHERSON AND REX CHARLTON
Rotorua
Rotorua's commercialisation of Easter crossed a line for me. Greed for money is now destroying everything of real value.
The use of fiat money, usury, discounted cash flow analysis and GDP are all fundamentally catastrophic for human wellbeing and our planet. In my view they are evil and against the teachings of the Bible. Unfortunately, Christians are complicit in their use.
In the 16th Century the selling of indulgences by the Roman Catholic Church sparked the Protestant Reformation. Some Protestants called the Vatican "Babylon" and the Pope the "Anti-Christ".
As a former Baptist pastor and Anglican minister I feel the Reformation was justified. However, since Vatican II and recent popes, I believe the Catholic church is on-track. On the other hand, I now think that many Protestant churches are off-track.
In particular, American-style Protestantism associated with prosperity doctrine and extreme capitalism favouring the rich establishment (e.g. neoliberalism, libertarianism, Tea Party), has become the soul of a Western money culture that now dominates world civilization. As the US dollar states, "In (this) God We Trust".
I see this corrupted Christianity desolating family and society, destroying the world's environment and at the root of conflict with Islam. Its followers have created Babylon more than the Catholics ever did and have now voted into office people who I believe have a greater chance of being the Anti-Christ than any pope!
Catholic and Protestant, come out of Babylon! Jesus said "You cannot serve both God and Money".
BOB BOARDMAN
Ngongotaha
Share this article