Officer set on by dogs back at work
Save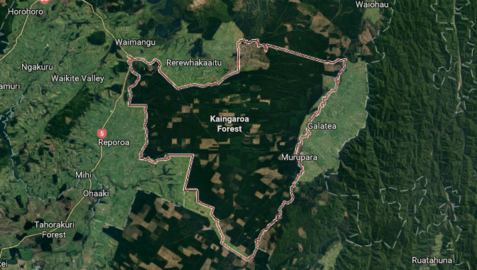 A Bay of Plenty officer set upon by dogs last night, fatally shooting one, is back at work today after finishing his shift last night.
The officer was attacked by when a man he was trying to arrest failed to stop for a police check, and was bitten about eight times on his upper thigh.
Police said the offender set three of his five dogs on the officer. One of the dogs bit him several times on the leg.
The Police Association said because the man was known to police, the officer had taken a gun with him as a precaution.
The dog was killed in the Kaingaroa Forest township, near Murupara, about 8pm yesterday.
The man was still being sought by police.
Seargeant John Cassidy said the officer had received between six and eight superficial bites to the back of his upper thigh.
Ambulance staff treated him at the scene and he returned to work that night.
He was back at work this morning and in good spirits, Cassidy said.
"He's all good, he's thankful the injuries weren't more significant. He just wanted to get back to work."
Cassidy fully supported his officer's decision to shoot the dog.
Continued below.