Opinion: Pay increases for care workers long overdue
Save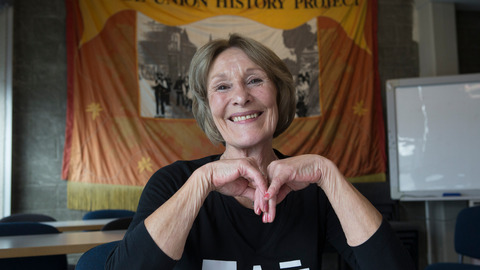 It may be an historic pay increase that will affect about 55,000 workers but why did it take so long?
The announcement this week by the prime minister and minister of health that aged care workers and workers who support people with an intellectual disability will get a substantial lift in their pay was greeted with cheers that reverberated around the country.
Not only from the predominantly female workforce, but I suspect the public joined in as well. We have followed the workers' long court room battle to get more than just the minimum wage for the last five years. Finally we see an attempt to address the gender pay gap that exists in this country.
A determined aged care worker, Kristine Bartlett, was prepared to go the distance through numerous court appearances to get justice for herself and the thousands of others who work in this low wage area. Despite government interventions and stalling, she hung in there.
I can't think of a more deserving group of workers. Anyone who has had a family member or friend cared for in a rest home or supported at home knows how hard and demanding this type of work can be. This group includes disability support services workers too. Like so many workers in the health sector they are an ageing group themselves.
These workers have been underpaid for years simply because they are female. What else can it be?
If the workforce was predominantly male they would have told their employers to shove it long ago. Women working in these low paid jobs couldn't afford to take that attitude.
Continued below.