Opinion: Window washers not all bad
Save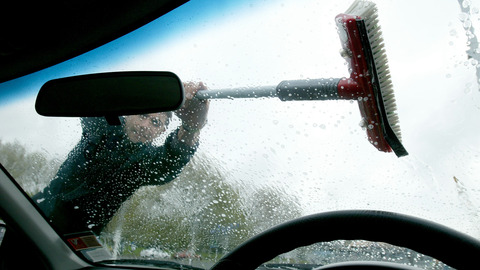 Window washers - a nuisance or harmless?
It's one of those topics that can illicit strong reactions and it has arisen again with the introduction of a new bill.
I was always in the anti-camp. They made me mad, coming up and squirting my windscreen without invitation, when I neither needed or wanted my windscreen washed.
Despite the anger I then felt guilty for not giving them money then resentful they made me feel that way.
While I have never been harassed by washers I can understand how others could feel more than discomfort but instead feel scared or intimidated.
Yet my view has softened in recent months, due to the window washer I pass several times a week near my home.
The first time I saw him I swore under my breath as I pulled up to the red light and readied myself to deter him with a stern head shake.
Continued below.