Laser light show lights up stadium
Save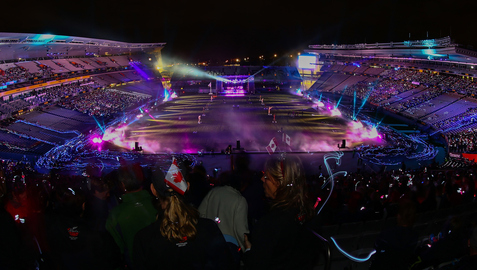 The opening ceremony of the 2017 World Masters Games has begun at Auckland's Eden Park.
Eden Park is about three-quarters full for the opening ceremony.
Those in attendance have been vocal, cheering loudly after a haka and each speaker.
Prime Minister Bill English and Auckland mayor Phil Goff have both addressed the crowd.
English has officially opened the Games.
The athletes are now taking laps of the stadium representing their sport.
Athletes and supporters in attendance were treated to a rousing haka ahead of the speeches.
A spectacular laser light show and lights set up on every seat have lit up the stadium.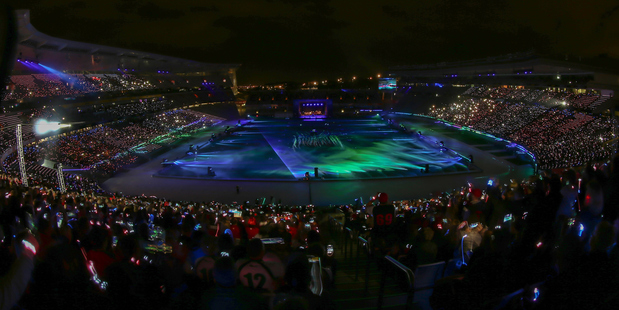 The crowd began to disperse once the athletes began making their way around the stadium during the parade.
Roads around the stadium including part of Sandringham Rd were closed during the ceremony.
About 15 buses waited on the outskirts of Eden Park to take athletes to and from the stadium.
Kingsland train station was full of ceremony attendees who were trying to make it back into the central city.
Some appeared confused as to where to go at the train station, with one Russian athlete asking where the train to Britomart was.
Despite limited English, he gave a thumbs up when asked if he enjoyed the opening ceremony.
Bars and restaurants in nearby Kingsland were thriving after the ceremony as people made their way from Eden Park.
Traffic on busy Dominion Rd was heavier then normal as punters looked to catch taxis and head back to central Auckland, but had settled down by 10pm.
Continued below.