Basketball: Boston Celtics bounce back against Chicago Bulls in NBA playoffs
Save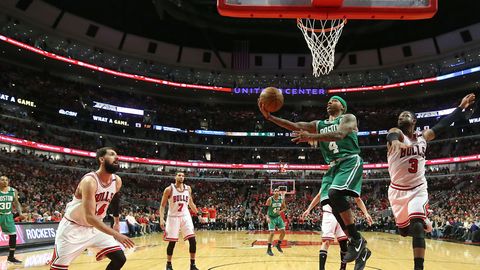 Al Horford had 18 points and eight rebounds, Isaiah Thomas scored 16 points, and the top-seeded Boston Celtics beat the Chicago Bulls 104-87 after dropping the first two games of their opening-round NBA playoff series at home.
The Celtics pulled away after a 20 point lead shrunk to one early in the third quarter and put themselves in position to tie a series that was in danger of slipping away from them. Game Four is Monday in Chicago.
Dwyane Wade scored 18 for Chicago. Jimmy Butler had 14 points on 7-of-21 shooting, and the offence simply didn't click the way it had been, with Rajon Rondo out indefinitely with a broken right thumb.
Thomas, grieving the death of his sister in a car accident last week, rejoined the team after spending time with his family in Tacoma, Washington. He scored eight points in the third quarter, helping the Celtics regain control.
- AP
Share this article