Stratford RSA facing liquidation
Save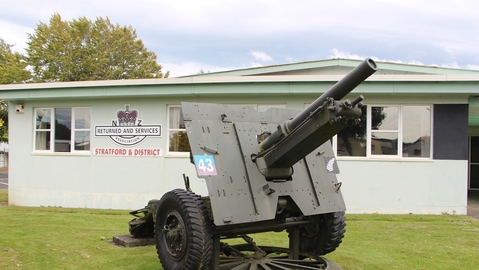 Members of Stratford's RSA are considering putting the south Taranaki association into liquidation.
One former committee member describes the move as "coming out of the blue" - just one year out from the club's centenary.
Kevin Holley said he considered the motion indicated a vote of no confidence in the committee and resigned from his committee role on Tuesday last week.
"I believe other committee members were planning to do the same, but I can't speak for them. Everyone will make their own decision."
Neil Marriner, president of the Stratford RSA, referred all questions to Mr Holley.
In August 2014, dwindling patronage and ever-increasing running costs led to a temporary closure, followed by a decision to permanently close in October 2015, when the building was put up for sale by tender.
However, a new letter has been circulated, calling for the liquidation.
Mr Holley said some of the signatories on the letter were not current financial members but the committee agreed it would still accept the content and act accordingly.
"As a committee, we have been doing our best to do everything right and by the book."
He said the committee had discussed the option of liquidation with members in the past.
"While we have been able to significantly reduce the original debt we inherited from a previous committee, we were aware the time would come when we did run out of funds, so we discussed the options we had.
"One of those options was receivership, which we were not keen on as that process effectively means you hand over the keys, the locks are changed and you never see it again. We also weren't guaranteed that all debts would be cleared by the end.
"We then looked at liquidation but weren't convinced that was the right solution either."
Instead, the decision was made to put the building up for tender through local real estate firm Matthew & Co.
Continued below.