Our real-life heroes honoured
Save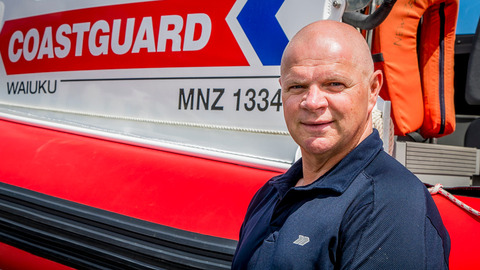 Search and rescue volunteers often end up battling challenging terrain and terrible weather conditions to get to those they are trying to save. The people who volunteer their time and skills to do it - and those who support them - often receive little public recognition. The 2016 New Zealand Search and Rescue (NZSAR) Council's awards, announced in a ceremony at Parliament tonight, acknowledges those people. Here are our heroes' stories:
Afternoon swim that went wrong
Ray Burge, Coastguard Northern Region, Gold Award
A family out for a Sunday afternoon swim at an Auckland beach found themselves in a life or death situation - until help arrived.
The couple and their three young children had been enjoying their day out at Maraetai's Waiomanu Beach, on December 11, when disaster struck.
The woman found herself in trouble in the surf so her partner rushed out to try to save her - but was also overcome by the waves.
With the children left on the beach, the man could only wave his arms frantically, hoping help would come.
His hopes were answered when Ray Burge - an off-duty operations manager for Coastguard Northern Region - spotted the distressed man while he and his family were driving past the beach.
Burge immediately called the Coastguard Operations Centre and had his daughter Abbey stay on the line to provide updates on the situation.
His wife Lianne and son Jack comforted and stayed with the children on the beach, while he ran into the water, aiming to get the man to safety.
The man had drifted about 200m from the shore and Burge fought heavy seas - challenging 25 knot winds and a 1.5m swell - to get to him.
When he reached him, the man was so exhausted he was struggling to keep his head above the water.
Burge had to drag the weight of the man as he made the swim back.
It was not until he made it back to shore that he discovered the man had gone in to try and help his partner.
Again, Burge contacted the Coastguard duty officer, this time to relay where the woman was last seen.
The woman was later picked up by Coastguard Maraetai and both adults were seen to by paramedics at the beach, thanks to Burge's earlier request for an ambulance.
Burge's quick thinking and actions that day have been widely praised and today he is honoured with a Gold Award in the NZ Search and Rescue Awards.
He is among several people from around the country to receive accolades for outstanding rescue efforts last year.
Organisers of the awards said Burge's Gold Award was given for a very significant contribution to search and rescue in the NZ Search and Rescue region during 2016.
"Ray performed this heroic act of bravery and life-saving actions safely and effectively.
"His Coastguard knowledge meant that he was highly experienced in search and rescue and was able to manage the situation, performing life-saving actions.
"There is little doubt that Ray's actions saved two people from drowning.''
Rescuers cross avalanches to get to tourists
Taranaki Alpine Cliff Rescue, NZ Police SAR, Taranaki Rescue Helicopter Trust,
Certificate of Achievement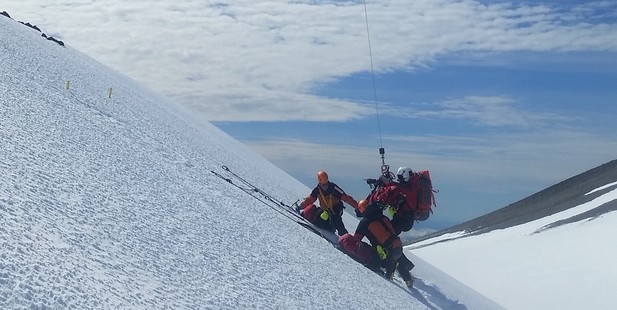 Three tourists had to be rescued off Mt Taranaki in September when an avalanche occurred, injuring at least one.
Emergency crews made their way to the site after concerns were raised that the group was taking a long time to climb the eastern side of the mountain.
Rescuers had to cross two avalanche courses as debris fell on them to get to the tourists.
One of the rescuers, Senior Constable Vaughan Smith, threw himself over one of the trampers to protect them and was hit by a large slab of ice.
Another rescuer, Michael Johns, was also injured.
The crew members have been lauded for their efforts.
"They carried out one of their most challenging jobs and longest winch, in failing light, with the risk of dislodging debris on the rescue team.''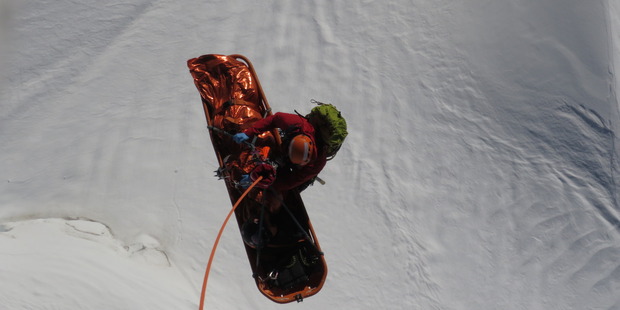 Climbers fell 200m at Mt Aspiring
Aspiring Helicopters, Otago Rescue Helicopter Trust, Wanaka Alpine Cliff Rescue, Certificate of Achievement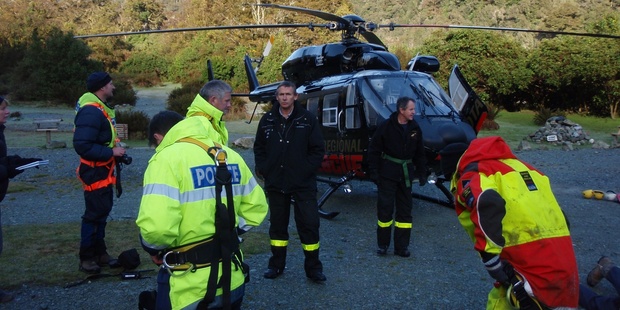 Two Mt Aspiring climbers fell about 200m, sustaining multiple broken bones and lacerations, as well as possible spinal and other internal injuries in an incident in December.
Aspiring Helicopters found the pair and called on the Otago Rescue Helicopter, which had an advanced paramedic on board, to help.
Both helicopters evacuated the climbers. Another chopper flew in an ICU doctor to meet the pair in Wanaka, before they were flown to Dunedin Hospital.
"This award recognises the exceptional skill levels of everyone involved," the NZSAR Council said.
"The required multiple hours of training needed to learn and maintain these skills, the excellent communication, sound decision-making and outstanding coordination between the teams involved, which resulted in a textbook search and rescue operation of these severely injured trampers."
Container ship captain came to aid
5 Squadron RNZAF, MV Southern Lily Captain Shashi Prakash, Certificate of Achievement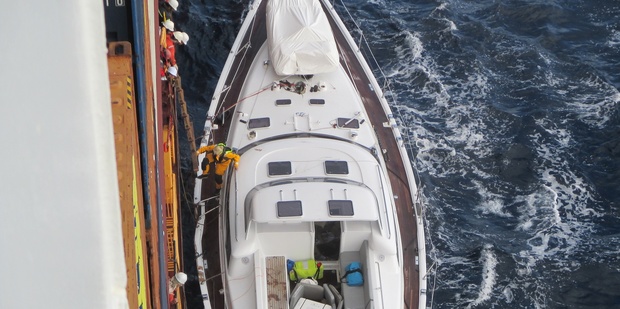 With a stricken yacht in need of help, the captain of a container ship did not think twice about turning around to offer its help.
In June last year, a group of friends on board the Platino found themselves in a harrowing situation after an accident led to the death of one of its members and another falling overboard.
With the yacht's boom badly damaged in rough seas, the three surviving crew members activated their distress beacon about 300 nautical miles north-west of New Zealand.
A Royal NZ Air Force Orion was sent to the scene and carried out a search for the missing man, later identified as Aucklander Stephen Forno, 63. His body would never be found.
A 145m container ship, Southern Lily, was about 175 nautical miles from the yacht and diverted its course towards it.
Under extremely difficult conditions, the surviving crew on board the Platino were successfully moved onto the container ship, captained by Shashi Prakash.
Prakash's crew cared for the surviving members and transported them safely back to New Zealand.
The body of their colleague killed on board, 47-year-old Nick Saull, was later recovered.
Seven hours of tramping in the dark
LandSAR Hawke's Bay, Hawke's Bay Helicopter Rescue Trust, NZ Police Search and Rescue, Certificate of Achievement
A team of rescuers tramped seven hours in the dark, including an hour in a chest-high river, to rescue two trampers caught out by deteriorating weather in the Ruahine Ranges on October 5 last year.
The trampers activated their personal locator beacon and, via cellphone, the police determined the trampers were inadequately equipped for the conditions, exhausted, hypothermic and could not get themselves to a more sheltered and survivable location.
Winds were gusting 100-130km/h along the ridgeline at the time.
A rescue team tramped through the Makaroro River and clambered down 480 metres of rock, shingle, tussock and leatherwood to get to them.
They found the pair about 3am and stabilised them. At daybreak, the rescuers started trying to move them out. It took 4-5 hours to cover 500 metres.
Continued below.