Alleged leak reveals iPhone 8 plans
Save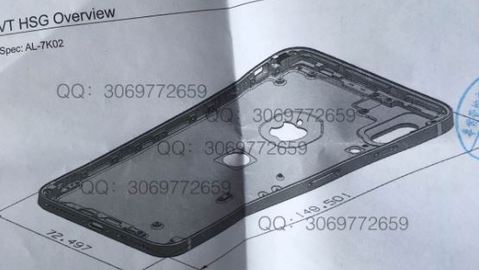 Serial Apple leaker Sonny Dickson is at it again, and this time he has shared what appears to be part of the plans of the iPhone 8.
Dickson, who has a history of more than three years of leaking details of the pre-released iPhones, today has shared what could be confirmation of some Apple fans worst fear about the flagship iPhone 8 to be released later this year.
The schematic, which a watermark suggests has been obtained through the Chinese social network QC, appears to reveal the design details of the rear panel of the iPhone 8.
If the schematic is accurate, then it seems to be proof that Apple has found it too hard to keep the TouchID fingerprint scanner on the front of the phone and moved it to the rear.
iPhone 8 looks to be taking a new direction pic.twitter.com/mG19bcDYiC

— Sonny Dickson (@SonnyDickson) April 19, 2017
The schematic shows that the phone has dual camera lenses running vertically down the phone, rather than across the back of the phone as with the current iPhone 7 Plus design.
It also shows the location of what is most likely to be the fingerprint scanner beneath the Apple logo - and not included in the Apple logo which some iPhone fans including analyst Carolina Milanesi had raised as a possibility.
The sketch shows a iPhone case design that measures 72.497mm wide and 149.501mm tall - which would make the iPhone 8 about 1mm wider than the current iPhone 7 and about 1cm taller.
Continued below.