Children donate calf for cancer girl
Save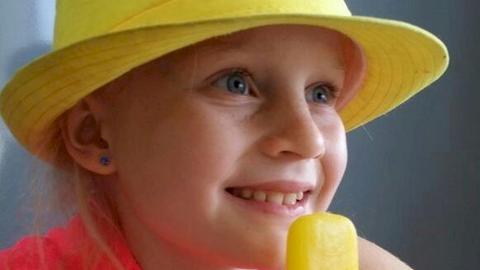 Whanganui's Troy and Isabelle Teki helped raise calves on their parents' Westmere property and were looking forward to pocketing some cash from their sale.
But both agree another Whanganui child needs the money more.
Amelia Bennett, 9, has lived for a year with cancer and is in need of expensive immunotherapy drugs, not available in New Zealand.
So Troy and Isabelle have donated their calf to a stock and charity auction, be held next Sunday, alongside a family fun day, organised by friends of Amelia's family.
"Troy and Isabelle helped raise the calves and were excited about getting the money from this but feel this is a much better cause and that makes me proud," Troy and Isabelle's dad Tristan Teki said.
"We put it out there for other farmers to follow suit and do the same. One calf or sheep won't make a difference to us but together could make a big difference to Amelia and her family."
Almost a year ago Amelia was flown by air ambulance to Starship Hospital in Auckland. She was diagnosed with stage 4 neuroblastoma cancer. For the past year she has been living between Starship, Ronald McDonald House and home.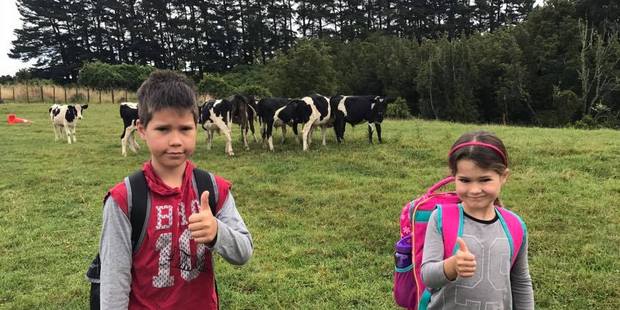 A group of friends have organised Family Fun Day on Sunday, March 12 to assist Amelia's family with the numerous expenses they face including drugs and travel.
The day includes a motorbike and mountain bike rides and a stock and charity auction. It will be held on Iain and Jo Lourie's property at 827 Brunswick Road.
Tracks over the farm will cater to the different demands of motor bikes, mountain bikes, adult riders and family rides.
The mountain bike rides will go from 9am to 12 noon with registrations starting at 8am. Rides resume at 1pm for the family rides. There will be separate flat track for motor bikes. The costs are $20 for motor bikes and $5 for mountain bikes.
At noon there will be the stock and charity auction.
Organisers want to hear from people, businesses and farms who could donate stock, merchandise or vouchers, either for the auction or to be used as spot prizes and auction items. They have offers already of helicopter rides and hunting trips. Contacts are Iain or Jo Lourie on (06) 342 1807.
During the day there will be face painting, a bouncy castle, laser tag and a sausage sizzle.
Details of auction items and spot prizes are available on a Facebook page called 'Amelia's family fun day.'
Share this article