Harcourts opens for business in Whanganui
Save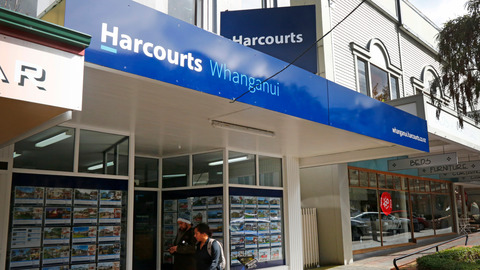 A new real estate business with a couple of well-known faces opened in Whanganui this week.
Harcourts, New Zealand's oldest and largest real estate group, is back in the city after a gap of some years, with Steve and Sue Ellis running the franchise.
The husband-and-wife team have 25 years experience in the Whanganui property market between them, having spent the past 10 years running the LJ Hooker franchise.
Now their offices at the bottom of Victoria Avenue have been refurbished and rebranded and they opened for business under the Harcourts banner yesterday.
Mr Ellis said switching franchises was "a huge decision" which they had been contemplating for some time.
"In the end, Harcourts is a bigger organisation, it's a New Zealand company and it has stronger support mechanisms.
"We will have a good team to support us and, in turn, that will mean more support for our staff."
That staff has already increased by two this week and the team now numbers 13 people across sales, property management and office support.
Continued below.