Poppy day up with the digital times
Save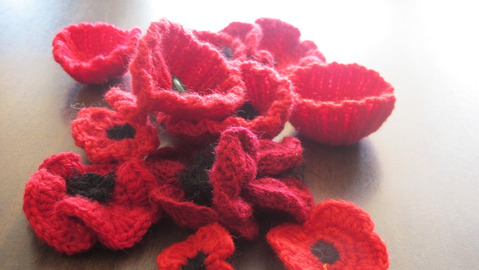 It is New Zealand's longest running appeal but that doesn't mean Poppy Day isn't up with the times.
Today (Friday) is poppy appeal day and an army of street volunteers will be out in force selling poppies to help the RSA support about 41,000 veterans - the most at any time since the end of World War II - and their families nationally.
In some centres sellers will accept eptpos while those with mobile phones can text a $3 donation (POPPY to 4662) and computer users can give online.
Donations can also be made at ANZ, New Zealand Post and Bunnings Warehouse branches. Z service stations are also offering special car poppies for sale.
On Tuesday - Anzac day - Whanganui's main service is the dawn parade. Assembly is outside the Davis Library in Queens park at 5.15am followed by a parade to the War Memorial Centre to take part in the service of commemoration.
Coffee and rum is served afterwards at the War Memorial Centre while at the Whanganui RSA a special Anzac breakfast is available.
Read more
•Poppy fund benefits local families
•Wanganui RSA ready for Poppy Appeal
Other services include:
St Mary's Catholic Church 9am, Maxwell service 9.30am, Wanganui East All Saints Anglican Church 10am, Brunswick service 10am, Turakina service 10am and a Maori service at Pakaitore/Moutoa Gardens 11am.
Four special aircraft will make a flypast of the Whanganui, Rangitikei and Manawatu districts on Anzac Day morning including a 1944 Supermarine Spitfire and a 1945 Grumman Avenger from the Biggin Hill Historic Aircraft Collection at RNZAF Ohakea.
Continued below.