From Heartland to Lions' den
Save
Wanganui rugby veteran Peter Rowe takes on the British & Irish Lions in two weeks. He sat down with Zaryd Wilson to talk about the long career he thought had ended, and preparing for 'one more lap around the track'.
Peter Rowe still remembers when his parents first said he could play rugby.
"One of the teams was short and they'd rung to see if I could play.
"I remember not sleeping. I was lying in bed listening to the rain. It was pouring that night and the next day the game was cancelled so I missed out. I just remember being shattered."
It was a false start, but the Hunterville-born Rowe has gone on to be one of New Zealand's greatest amateur players in the professional era.
He's won five Heartland Championship titles, was two times Heartland player of the year and captained the New Zealand Heartland team.
In a 14-year provincial career he pulled on the Wanganui jersey 119 times, many as captain, before retiring after lifting the Meads Cup at Cooks Gardens last year.
But then earlier this year the phone went.
Did he want to play for a provincial Barbarians side against the British & Irish Lions in June?
"Mate, how do you say no to that?
"I think it'd be one of those things when you got older you'd really regret, so yeah, I'm pretty old but I'll go for one last lap around the track and we'll see how we go."
So Rowe is back on the paddock, playing club rugby for Ruapehu, and preparing for the game of his life.
At 35, it will be a fitting end to a career for which the seed was sown early; backyard games on the lawn and Bledisloe Cup matches on TV.
A young Rowe, who idolised Michael Jones and Buck Shelford, was 12 when he finally took the field.
He was being home-schooled in the 18 months before starting high school and his mum got him playing rugby as a way of interacting with other children.
"The night before games, getting my boots ready, having them clean and polishing them up; I loved it," Rowe says.
"Maybe that's been why I've been able to carry on for so long."
School wasn't for Rowe and he left Feilding High School at the end of fifth form.
"I wanted to do well with agriculture and rugby and I think that was summed up in my fifth form when I won an award for agriculture and I got the rugby cup for the First XV," he says.
"To me, I'd achieved my goals."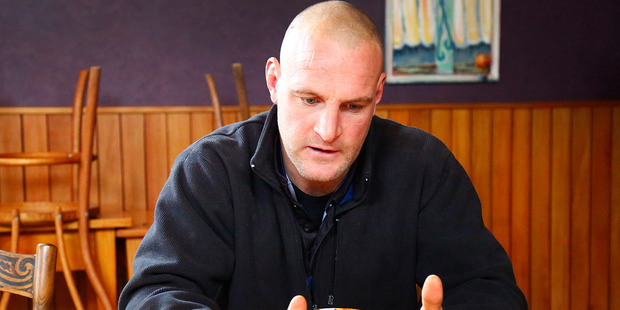 He left to work on the family farm and joined the Taihape Pirates club playing under-21s as a 17-year-old.
The following season was the first after the merger between Pirates and Huia and Rowe graduated to premier club rugby.
"It was awesome," Rowe says. "I had a good year. I was quite a cheeky young fulla and probably started a lot of things that were taken care of by the older guys.
"I owe a lot to the Taihape Rugby Club. As a 17-year-old they gave me an opportunity and I had some great guys around me like [Wanganui centurion and current Taihape coach] Kerry Whale and guys like that. They really encouraged me and taught me a lot."
Rowe's farming career also blossomed around this time.
His parents moved away to a farm they'd bought near Raetihi and Rowe took over the Taihape operation.
"Yeah, hard case. Normally it's your parents kicking you out of home but I kicked Mum and Dad out."
A few years later Rowe got his first call up to the Wanganui team, debuting in 2003 against neighbours Manawatu in the traditional Bruce Steel Cup game.
"I came on in the last 10 minutes. I was pretty amped to get on there and I remember the first ruck I went charging off and their halfback threw a dummy and opened us up. It was my fault."
Then he was yellow carded after collapsing a maul.
"First cap and you're sitting on the bench watching it."
In that first year he was spending a lot of time travelling to training and games, only to be on the fringes of the squad.
"So I had to make a decision," Rowe says.
"Was I going to give up my work that was my income to focus on rugby? I just thought, I love playing club footy but maybe Wanganui's not the thing for me so I pulled out and focused on work.
"It was Kerry Whale who actually had a good yarn to me one night at training and encouraged me to give it another crack.
"I always remember that. There's guys who encourage you in different ways and I'm so thankful that he did because it's been a ball and a real privilege to play for Wanganui."
From 2004 he's been a fixture in the Wanganui line-up and his achievements are well documented.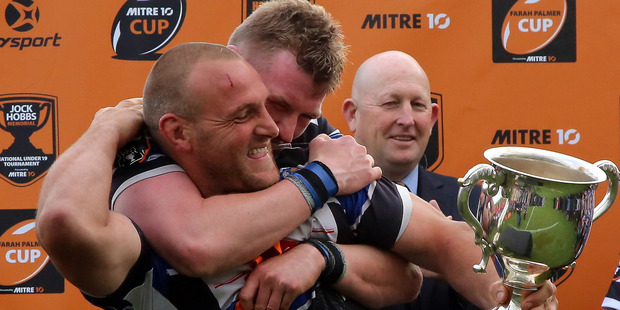 "Winning championships is good but my highlight is the friendships I've made," Rowe says. "The ones that in years to come you can go and see someone and know you can pick up where you left off.
Continued below.